Beverly Hills Chihuahua made 29 million dollars at the box office in its opening weekend. That was good enough for 1st place, but I noticed something even more impressive about its take. If you add the totals of every other film that was released last week (and there were 12), it still would not equal Chihuahua's 29 mil. Of those twelve other movies released, five of them were shown on more than 1,000 screens.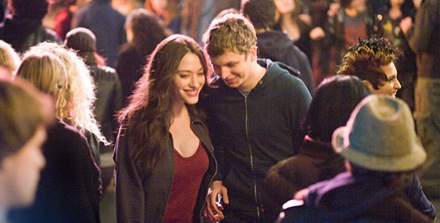 Nick and Norah's Infinite Playlist pulled in 11.3 million, good enough for third on the weekend, behind Shia LaBeouf's thriller Eagle Eye, which pulled in another 17.71 million.
None of the other new releases even cracked the top 8! An American Carol made 3.65 million, making it the number 9 film of the weekend. At number 11 was Greg Kinnear's Flash of Genius, with 2.25 million. Blindness, the latest effort from director Fernando Meirelles, was only good enough for 12th place, bringing in 1.95 million dollars. The weakest effort, however, was How to Lose Friends and Alienate People, debuting at number 19, with 1.43 million dollars.
It's not surprising that Chihuahua stole the show this weekend. What boggles the mind is how sad the money made by the rest of the wide releases.
Your top five looks like this…**
1. Beverly Hills Chihuahua – 29.3 million
2. Eagle Eye – 17.71 million
3. Nick and Norah's Infinite Playlist – 11.3 million
4. Nights in Rodanthe – 7.37 million
5. Appaloosa – 5.1 million
**Source - boxofficemojo.com