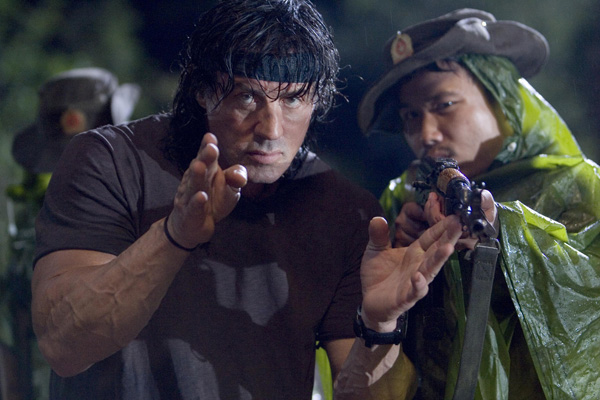 Stallone will be back in a new bad ass action flick which he wrote for Nu Image/Millennium films. Also staring in the film will be Jason Statham and Jet Li, so that is freakin awesome! Variety reports:
Pic follows a team of mercenaries on a mission to overthrow a South American dictator. Lensing starts in February in Costa Rica and Louisiana.

I can only imagine what a movie like this will be like with these three guys in it. It should shape up to be a pretty awesome action flick. I can't wait to hear more about it.
Joey Paur
— Co-Founder / Editor of GeekTyrant.com, and if you haven't noticed I write… a lot. Movies are my passion and I live and breathe all things geek. This site is part of my life's work, it's a part of me. I love what I do, and I enjoy sharing everything I can with you when it comes to movies and geekery. In my spare time I travel to the netherworlds to battle demons. @JoeyPaur | joeypaur@geektyrant.com