I don't think we will ever get tired of seeing new 'Watchmen' stuff come into the light. I am a 'Watchmen' freak, and can't wait for this movie to come out. Yahoo has released yet another amazing new Movie Poster for 'Watchmen'. This movie is going to be fantastic. Check out the poster below: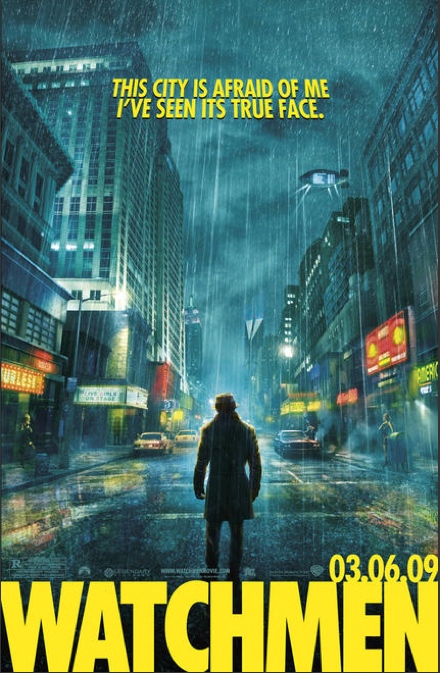 On top of that Dark Horizons recently talked with director Zack Snyder and it looks like we are going to be getting a new trailer soon that will show before 'Quantum of Solace'. Here is what he had to say about that.



While there's been glimpses of footage in San Diego, at these presentations, and during the Scream Awards earlier this month - there's only been one official trailer so far. The second however is on its way, attached to "Quantum of Solace" in theaters next Friday. Snyder says "I just saw the final version of it this morning... it's a little bit more story, a teeny bit more like a full trailer. This is much more like 'someone's picking off costume heroes'. You'll get a sense of the characters plight you know, 'we were supposed to make the world a better place... what happened to the American Dream'." Some elements have had to be changed for the trailer, most notably Dr. Manhattan's exposed genitals have had to be 'defocused' to be granted approval by the MPAA. He also confirms a third trailer will hit early in the new year.



Sounds Awesome! I can't wait!
Featured Posts on GeekTyrant