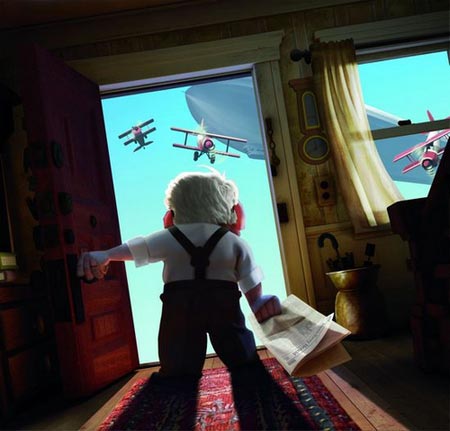 I love Carl Fredrickson! Like all Pixar film trailers it starts out with promoting Disney and Pixars past films and them moves onto the actual footage.

In this "coming of old age" story, a seventy-something hero, alongside his clueless wilderness ranger sidekick, travels the globe, fighting beasts and villains, and eating dinner at 3:30 in the afternoon.

Looks like it will be another hit. Check out the trailer below!


Joey Paur
— Co-Founder / Editor of GeekTyrant.com, and if you haven't noticed I write… a lot. Movies are my passion and I live and breathe all things geek. This site is part of my life's work, it's a part of me. I love what I do, and I enjoy sharing everything I can with you when it comes to movies and geekery. In my spare time I travel to the netherworlds to battle demons. @JoeyPaur | joeypaur@geektyrant.com