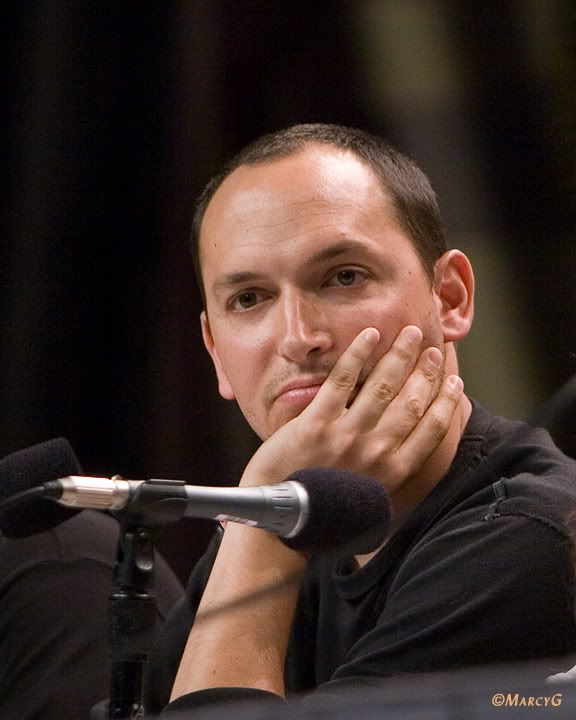 The Director of 'The Incredible Hulk' Louis Leterrier is currently in negotiations to direct a movie for Summit Entertainment called 'Strays'. It is described as an eco action thriller. The script was written by Michael Ross. No relation to Betty Ross. Hollywood Repoters says:
In "Strays," a group of young consultants on a business trip to Russia mysteriously wake up in an abandoned and radioactive city and fight to survive the deadly obstacles in between them and safety.

Leterrier's other credits include the Jason Statham action movies "The Transporter" and it's sequel plus the Jet Li actionner "Unleashed." He is repped by Endeavor and Management 360.

Sounds pretty good. I thought Leterrier did a great job with the Hulk and If Marvel wants him back for more they better kick it into gear and let him know or they could loose him. Same goes for Jon Favreau. HUlk was the top grossing film this weekend bringing in about $55 million bucks.

Dr. Venkman
Joey Paur
— Co-Founder / Editor of GeekTyrant.com, and if you haven't noticed I write… a lot. Movies are my passion and I live and breathe all things geek. This site is part of my life's work, it's a part of me. I love what I do, and I enjoy sharing everything I can with you when it comes to movies and geekery. In my spare time I travel to the netherworlds to battle demons. @JoeyPaur | joeypaur@geektyrant.com