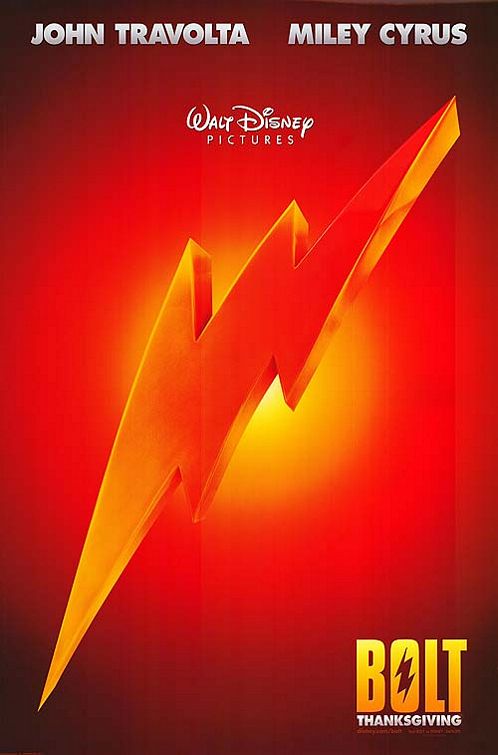 Personally I haven't heard anything about this film. Fortunatly, while I was surfing, I found this movie poster on filmafilia.com. So I have been searching for some info on it for all of you. Here is the synopsis from IMDB:
For super-dog BOLT (voice of John Travolta), every day is filled with adventure, danger and intrigue at least until the cameras stop rolling. When the star of a hit TV show is accidentally shipped from his Hollywood soundstage to New York City, he begins his biggest adventure yet a cross-country journey through the real world. Armed only with the delusions that all his amazing feats and powers are real, and with the help of two unlikely traveling companions: a jaded, abandoned housecat named Mittens (voice of Susie Essman) and a TV-obsessed hamster in a plastic ball named Rhino, Bolt discovers he doesnt need superpowers to be a hero.

Unfortunatly I have not been able to find a trailer. I am assuming that one will be released soon, because everywhere I look, everyone says that the release date for this film is Thanksgiving this year. Well, if any of you know more then I do, please let me know. Until then surfers, let me know what you think.

McMurphy Out!