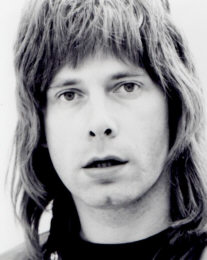 I was really impressed with the movie "Night at the Museum". At the time of it's release I was about done with Ben Stiller. For a while there you couldn't get away from the guy. Now some time has passed and the Stiller-train has cooled down a bit. That is why I am happy to say that they are making a "Night at the Museum: Battle at the Smithsonian". Thanks to The Hollywood Reporter for this information.

Many of the the main characters are back. Such as Robin Williams, Ricky Gervais, and Owen Wilson. All will be reprising their former roles. There will also be some new faces added to the cast. New cast members include Jon Bernthal (Al Capone), Bill Hader (Gen. George Armstrong Custer), Amy Adams (Amelia Earhart) and Alain Chabat (Napoleon). Last but not least Christopher Guest as Ivan the Terrible.

Christopher Guest has done many memorable roles. He starred in movies like This is Spinal Tap, The Princess Bride, Waiting for Guffman, and Best in Show. The guy is amazing in every role that I have seen him in. I can't wait to see what he does with this character. The movie is set to release May of next year. If any of you know any more info, please let me know.

McMurphy Out!