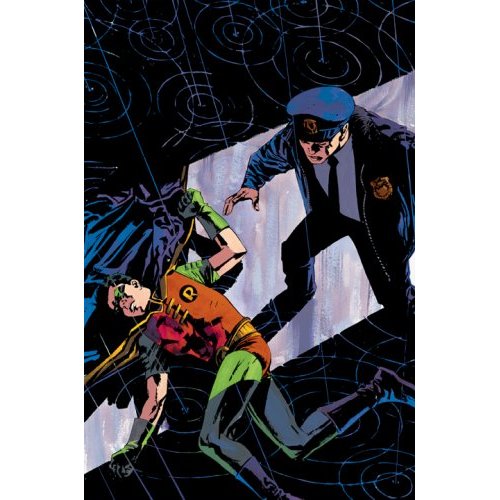 Sorry Robin. You need to stay down!
I always hoped that Warner bros wouldnt ruin this awesome Batman franchise by bringing in that boy wonder Robin kid. But if they were to do it we know Chistopher Nolan would do it right. I just personally can't see Robin in this Gotham world Nolan has created. Robin would get his ass kicked in this world. Anyway Christian Bale shares my thoughts on the matter he says:
"If Robin crops up in one of the new Batman films, I'll be chaining myself up somewhere and refusing to go to work."
So I guess that says it all, dosen't it? I guess that solves that problem. Robin wont be popping into these amazing Batman movies anytime soon. But I will say never say never. I am itching to see The Dark Knight'!
Venkman Out!
This story came from
IMDB
Joey Paur
— Co-Founder / Editor of GeekTyrant.com, and if you haven't noticed I write… a lot. Movies are my passion and I live and breathe all things geek. This site is part of my life's work, it's a part of me. I love what I do, and I enjoy sharing everything I can with you when it comes to movies and geekery. In my spare time I travel to the netherworlds to battle demons. @JoeyPaur | joeypaur@geektyrant.com