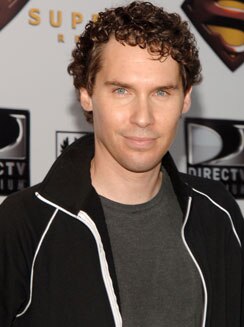 Venkman here and Comic books are king in Hollywood right now! Everyone wants to find the next big Comic book story and make it into a movie! Even if the Comic Book hasen't even been published yet! Which is kind of weird, because wouldn't you want to wait for the audiences' reaction to the comic before you go in and spend the massive amount of money making it into a film? But, we all know Hollywood lacks common sence.
So the Comic Book is called 'Capeshooters' Warner Bros. Own's it and they want Bryan Singer to produce. They are in negotiations now. Here is what Hollywood reporter has to say about it:
J.P. Lavin and Chad Damiani will write the screenplay, which follows two down-on-their-luck slackers who specialize in shooting videos of superheroes. They find themselves on the run when they uncover evidence that a legendary superhero actually is evil.

The story is based on an upcoming graphic novel by Rob Liefeld, who was one of the founders of Image Comics and at one point one of the hottest artists in the comics arena.

Singer will produce via his shingle Bad Hat Harry. The company's Alex Garcia is executive producing.
So it is about the paparazzi and superheros. Huh. Well, I guess. Singer seems to like the superheros these days. He directed the first 2 X-Men flicks and then did 'Superman', which I thought sucked. I really think they should let this story hit comic book stand before they commit to it. Do you think it sounds interesting?
WB has a whole library of awesome superheros to make movies out of that are marketable, and yet they go with this 'Capeshooters' that no one has heard of yet. I guess those meetings they were having didn't really do much. 
Featured Posts on GeekTyrant