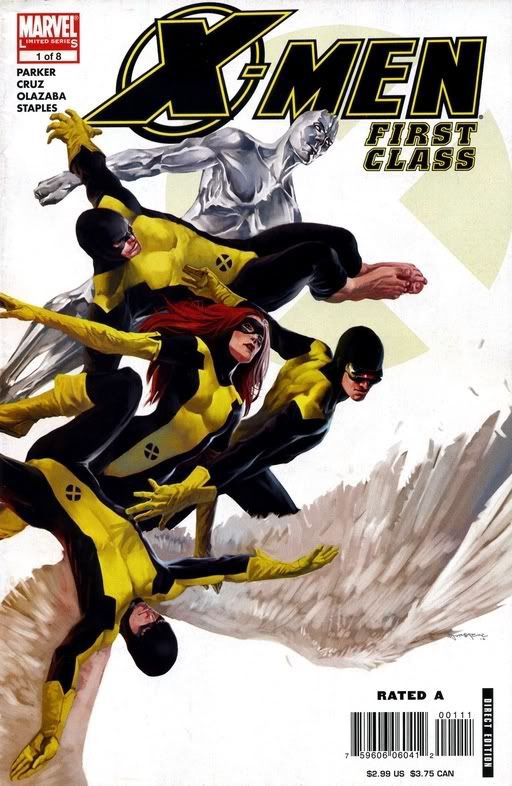 Venkman here with some interesting news that I came acorss at comingsoon.net regarding 'X-Men: first Class'. This is a series witten by Jeff Parker and pencilled by Roger Cruz. This story takes place in the early years of X-Men and it is with the original X-Men characters. The comic book series was supposed to be only a 8 issue mini series, but becuase of its success it becaume a monthly series. Here is a little description of what the comic is:
For millions of years, mankind's place on Earth was unchallenged - until five young people paved the way for a new kind of human. While students at the Xavier School for Gifted Youngsters, Cyclops, Marvel Girl, Angel, Beast and Iceman taught the world what it meant to be X-Men. These are the hidden stories of the team that laid the foundation of a mutant dynasty!
Sounds like it could be pretty freakin cool if they don't jack it up like X-Men 3. What makes this whole thing interesting is that if you go to X-MenFirstClass.com you get redirected to FoxMovies.com. So could the movie be in the works? After the crazy insane response Fox got from the Wolverine film clip at Comic-Con maybe they are excited to move forward with something like this. It will be interesting to see if this all plays out.
Featured Posts on GeekTyrant