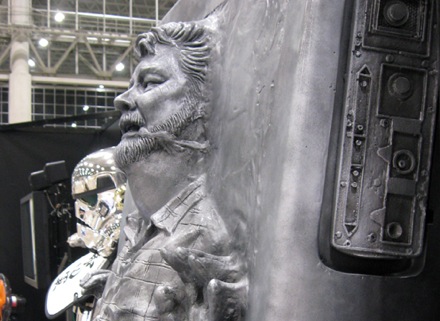 Well, someone finally did it! Someone just got fed up with his recent attempts at making movies and put an end to it. George Lucas has been Frozen in Carbonite. Here are the pics to prove it.
This cool little prop was spotted at a Star Wars Celebration in Japan and
Bonniegrrl
is the one who snapped the photos. Thanks to /films for pointing this out. I had to post this. I just couldn't pass up the opportunity.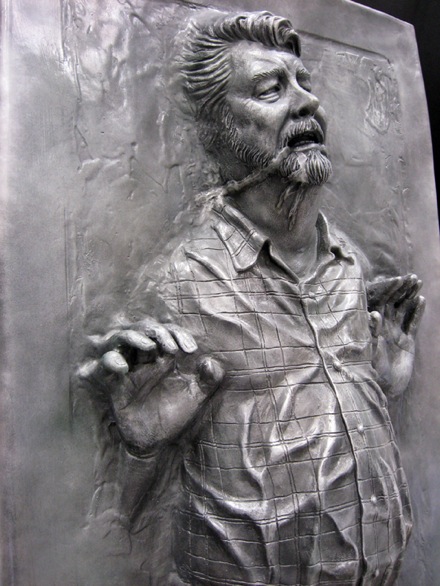 Joey Paur
— Co-Founder / Editor of GeekTyrant.com, and if you haven't noticed I write… a lot. Movies are my passion and I live and breathe all things geek. This site is part of my life's work, it's a part of me. I love what I do, and I enjoy sharing everything I can with you when it comes to movies and geekery. In my spare time I travel to the netherworlds to battle demons. @JoeyPaur | joeypaur@geektyrant.com