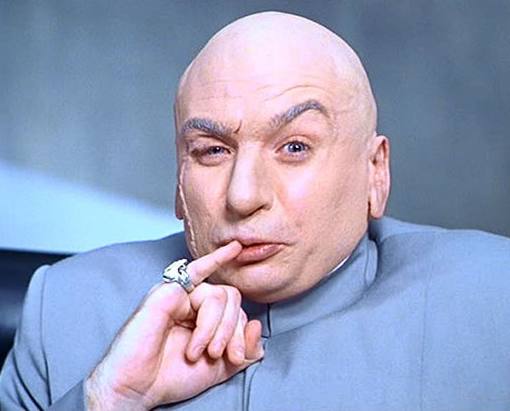 Venkman here and according to
Nikki Finke
Mike Meyers is in the process of writing a 4th Austin Powers movie. After the Love Guru came out a lot of people said the Mike meyers had lost his comedic touch. I think the guy has still got some of the funny juice in him. I will say I would much rather see a new 'Waynes World' movie. An insider says:
"It's very personal with a father and son theme loosely based on his own life,"
So it looks like the movie will focus on Dr. evil and his son Scott Evil, who is played by Seth Green. This movie has no studio to call home at the moment but if the script is funny it should be hard getting it picked up. Hell even if it not funny it will probably get picked up. Have you seen the crap Hollywood is producing?
This is only a rumor at the moment all insiders are invisible people that don't exsist unless the rumor becomes true. Do you think Meyers should make a 4th Austin Powers? Or is it time to move on.
Joey Paur
— Co-Founder / Editor of GeekTyrant.com, and if you haven't noticed I write… a lot. Movies are my passion and I live and breathe all things geek. This site is part of my life's work, it's a part of me. I love what I do, and I enjoy sharing everything I can with you when it comes to movies and geekery. In my spare time I travel to the netherworlds to battle demons. @JoeyPaur | joeypaur@geektyrant.com