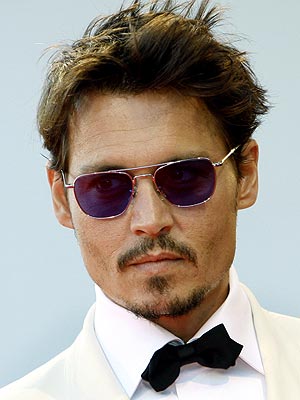 Venkman here with some more Batman 3 casting rumors. R.P. McMurphy posted a rumor earlier this week about Angelina Jolie wanting to play Catwoman. Well Now we have yet another rumor that Batman producers want Johnny Depp to play The Riddler. UK Daily Telegraph's inside sourse says:
"Producers are convinced that the role of The Riddler is perfect for Depp. Johnny's a pro. He'll be able to take direction and still make the character his own. And what better Penguin is there than Philip Seymour Hoffman?" a source said.

Whoa, whoa, whoa, hold the freakin phone, Philip Seymour Hoffman as the Penguin? Well this is just getting better by the second! I have no doubt Johnny Depp would make an amazing Riddler, but I doubt it will ever happen. As for Hoffman as the Penguin I just cant see that character exsisting in the Gotham world Nolan has created. But who knows what he has in mind. What ever Nolan decides to do for the next film, I will be 100% behind him. he obviously knows what hes doing.

What do you think about these new casting rumors? Do ya love em or hate em? To be honest I am still kind of keen to the idea of Anthony Micheal Hall playing The Riddler.


Joey Paur
— Co-Founder / Editor of GeekTyrant.com, and if you haven't noticed I write… a lot. Movies are my passion and I live and breathe all things geek. This site is part of my life's work, it's a part of me. I love what I do, and I enjoy sharing everything I can with you when it comes to movies and geekery. In my spare time I travel to the netherworlds to battle demons. @JoeyPaur | joeypaur@geektyrant.com