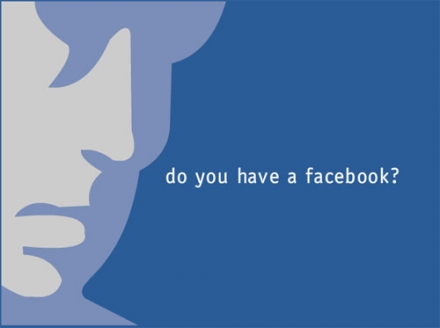 Venkman here and there are things in the world that I just don't understand. Like the need for a movie about Facebook. But look who is involved! Aaron Sorkin who wrote 'Charlie Wilson's War' and 'Studio 60' has been asked to write Facebook: The Movie with none other than Producer Scott Rudin for Sony Pictures!? What the hell is going on here? This is just insane? Has the earth axis tilted and inch or 2? Something just seems off here. Here is what Sorkin says:
"I've just agreed to write a movie for Sony and producer Scott Rudin about how Facebook was invented. I figured a good first step in my preparation would be finding out what Facebook is, so I've started this page. (Actually it was started by my researcher, Ian Reichbach, because my grandmother has more Internet savvy than I do and she's been dead for 33 years.)

I honestly don't know how this works, which is why I'm here. If anyone has any questions I'd be happy to answer them as best I can. If anyone has any comments I'm glad to listen. And if anyone has any Facebook stories I think they might be helpful."

This just is silly. I fell like laughing at the world but I can't get the laughter out. This is for real. There are tons of other stories out in the world that need to be told, stories the world needs to hear. Facebook is not one of them.

Look Facebook is a great social network site but a movie? I just don't see it being even remotely interesting unless they totally fictionalize it to the point that that it becomes interesting.

HERE is His Facebook page if you want to check it out.

Joey Paur
— Co-Founder / Editor of GeekTyrant.com, and if you haven't noticed I write… a lot. Movies are my passion and I live and breathe all things geek. This site is part of my life's work, it's a part of me. I love what I do, and I enjoy sharing everything I can with you when it comes to movies and geekery. In my spare time I travel to the netherworlds to battle demons. @JoeyPaur | joeypaur@geektyrant.com