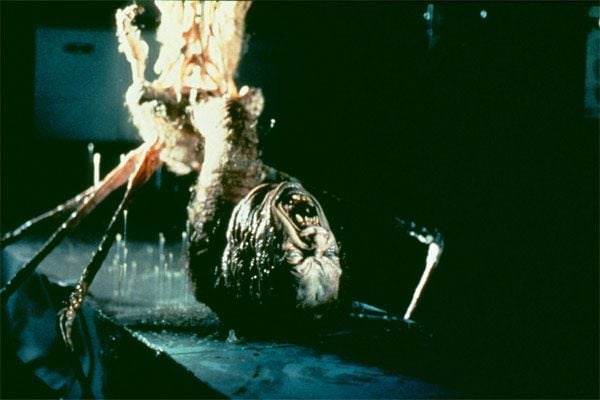 This actually sounds very cool and I am pretty excited to see this movie now. Remaking a classic film like 'The Thing' is a sin. Just like the remake of 'Poltergiest'. I hope that production is cursed hard core.

So Latinoreview got to talk to producer Marc Abraham and one of his projects is 'The Thing' so latino review asked him:
How can you possibly top the 1982 version and whether or not it is a remake or a sequel. This was his reply:

"This is more of a prequel than a sequel, there is your exclusive. Its going to be taking place in the same time frame."

So I asked him if we are going to find out the origins of the alien and it landing on earth and he said:

"These are the events leading up to the 1982 film."

See, now that sounds pretty freakin awesome! As you know in the first film a space craft with a shapshifting alien of death crashed down in the Antartic and caused a bloody mess. This next movie sounds like we are going to get to see what happened right before the alien crash landed.

Simply Awesome.

Joey Paur
— Co-Founder / Editor of GeekTyrant.com, and if you haven't noticed I write… a lot. Movies are my passion and I live and breathe all things geek. This site is part of my life's work, it's a part of me. I love what I do, and I enjoy sharing everything I can with you when it comes to movies and geekery. In my spare time I travel to the netherworlds to battle demons. @JoeyPaur | joeypaur@geektyrant.com