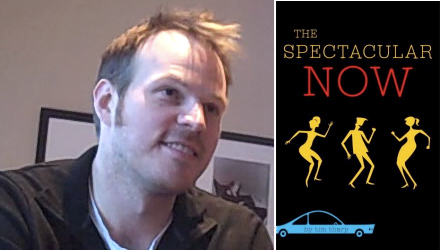 '500 Days of Summer' was my number one favorite movie at The Sundance Film Festival. It was absolutley incredible and it is a film a really can't wait to see again. I knew that the creative team that developed this movie wouldn't have a hard time getting on board a new project and it looks like it is already in the works. The next film director Marc Webb will develope is called 'The Spectacular Now' which is based on a novel by Tim Tharp. According to /film it is also being written by the same scribes of '500 Days' Scott Neustadter and Michael H. Weber. Marc web talkled to /Film and said the following: "Neustadter and Weber are adapting a book called The Spectacular Now for Fox Searchlight, It's a really fantastic novel about a 17 year old charm monger who drinks too much. And its about how he's negotiating the world of growing up. It's a very realistic portrayl of what it's like to be a kid. And it has a very frank depiction of sex, alcohol and that sort of thing." The following is an offical description of the book they are adapting.

SUTTER KEELY. HE'S the guy you want at your party. He'll get everyone dancing. He'll get everyone in your parents' pool. Okay, so he's not exactly a shining academic star. He has no plans for college and will probably end up folding men's shirts for a living. But there are plenty of ladies in town, and with the help of Dean Martin and Seagram's V.O., life's pretty fabuloso, actually.

Until the morning he wakes up on a random front lawn, and he meets Aimee. Aimee's clueless. Aimee is a social disaster. Aimee needs help, and it's up to the Sutterman to show Aimee a splendiferous time and then let her go forth and prosper. But Aimee's not like other girls, and before long he's in way over his head. For the first time in his life, he has the power to make a difference in someone else's life-or ruin it forever.

I think this will be a great follow-up to the film '500 Day of Summer' for these guys. I am really excited to see what they do next.
Featured Posts on GeekTyrant