Seriously! I'm not joking, and I have no reason to lie about this. Have you ever thought about the idea of a horror story based in the Star Wars universe? It has something that has never crossed my mind but in the whole big scheme of things why not? If it can happen in our world why can't it happen in theirs?

This is not an independently fan made book either this story is coming strait from Lucasfilm and DelRey Books and will be published October 27th 2009. The book will be called 'Deathtroopers'.

The first horror novel in the Star Wars universe 'Deathtroopers' will be written by author Joe Schreiber. No story details have been released yet but Schreiber says on his blog:
"I tried to make it into exactly the kind of book you'd want to read if you were a child of the 70s who grew up with the original Star Wars trilogy and really digs horror in the vein of The Shining and Alien, with a little dose of William Gibson mixed in."

Sounds very promising. We also have the full cover of the book for you below thanks to StarWars.com.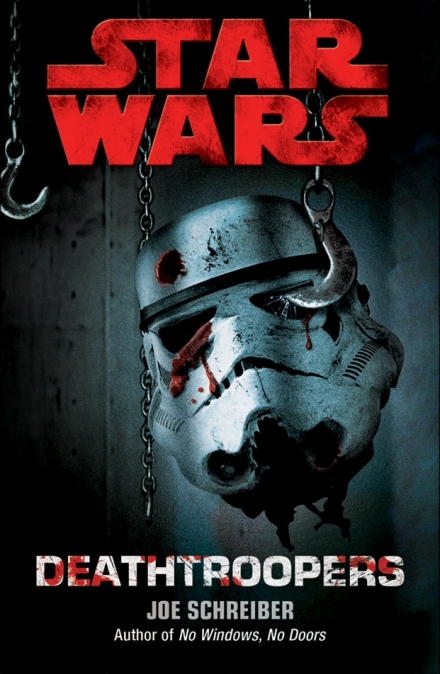 Do you think something like this would ever make it to the big screen? I hope so.
Joey Paur
— Co-Founder / Editor of GeekTyrant.com, and if you haven't noticed I write… a lot. Movies are my passion and I live and breathe all things geek. This site is part of my life's work, it's a part of me. I love what I do, and I enjoy sharing everything I can with you when it comes to movies and geekery. In my spare time I travel to the netherworlds to battle demons. @JoeyPaur | joeypaur@geektyrant.com