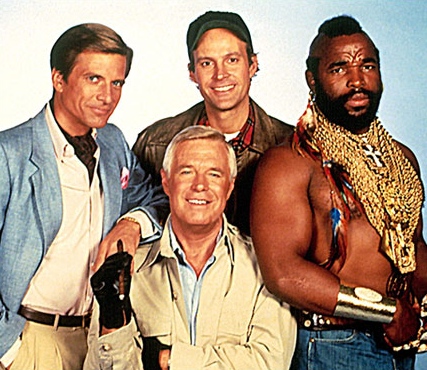 Once upon a time John Singleton was attached to direct 20th Century Fox's big screen adaptation of the classic 80's TV show 'The A-Team', he ended up leaving the projects after the film went through multiple rewrites. Taking his place as director of the film is Joe Carnahan who is best know for his 'Smokin' Aces' movie, which was a lot of fun to watch violently but the story, script, and dialogue were crap. I'm not sure if Carnahan is the right guy for the job. They also hired a writer by the name of Skip Woods to pen the latest draft of the script. This is the guy that wrote scripts for 'Swordfish and 'Hitman'. In my opinion now this movie is in a lot of trouble and with the new talent they have brought into it the movie is sure to be extremely mediocre.

I thought it would be fun to see an 'A-Team' movie but now I'm not so sure. The one thing it will have going for it is that the director has a very cool visual style which you get a taste of in 'Smokin' Aces'. Since Aces Carnahan has been trying to get some other films off the ground but end up falling through like 'White Jazz' in which Chris Pine and George Clooney dropped out. This led him to start working on a Pablo Escobar biopic called 'Killing Pablo' and another film called 'Bunny Lake is Missing' which Reese Witherspoon was set to star in, but left that project as well.

Maybe 'The A-Team' is just what he needs to build up his self confidence as a filmmaker again. Sounds like he has gone through some tough times. If all else fails at least we know this 'A-Team' movie will be visually stimulating.
Featured Posts on GeekTyrant