Venkman here with a list of 35 movies coming out in 2009 that most of us can't wait to see. I added a few movies in there that I can wait to see, but I know there are those that can't, so I added them in there to please everybody. If you know of a movie that I may have missed or overlooked please let me know so I can add it to the list.

2009 is going to be another great for movies.
UNDERWORLD: RISE OF THE LYCANS

January 23




Rhona Mitra takes over from Kate Beckinsale as the female lead in the third instalment of the Vampires versus Werewolves saga. A prequel, it's set before the birth of Beckinsale's character, neatly sidestepping complaints about the regrettable absence of her PVC clad form. Unlikely to attract quite as many cinemagoers as its predecessor, it might still fill a dull winter's evening.
FRIDAY THE 13TH

February 13




Back to Camp Crystal Lake again. The twelfth (couldn't they have made it 13?) Friday the 13th movie is apparently a remake of the first film in the venerable teen slasher series, so long-time fans will have a fair idea what to expect. Probably not the ideal date movie for February 14
KNOWING

March




A teacher (Nicolas Cage) opens a time capsule that has been dug up at his son's elementary school; in it are some chilling predictions -- some of events that have already occurred and others that are about to -- that lead him to believe his family plays a role in the events that are due to unfold.
WATCHMEN

March 6




WATCHMEN is a story set in an alternative 1985, where the world is ticking closer to the brink of nuclear war, and a plot to eliminate a band of ex-crimefighters is instigated, but why? and by whom? It is up to two of those ex-crimefighters to investigate the plot that seems to go beyond the unthinkable. Directed by Zack Snyder and based on the most celebrated graphic novel of all time, I think this movie is going to be one of the best of 2009.
DISTRICT 9

April 10




Produced by Peter Jackson, and directed by Neill Blomkamp. DISTRICT 9 depicts a fictional world where extraterrestrials have become refugees in South Africa. I guess they decided to do this after Halo fell through.
CRANK 2: HIGH VOLTAGE

April 17




Chelios faces a Chinese mobster who has stolen his nearly indestructible heart and replaced it with a battery-powered ticker that requires regular jolts of electricity to keep working. This movie looks more crazy and insane than the first one! Like the first one this will be an adrenalin fueled non-stop action thrill ride.
ANGELS & DEMONS

May




In the wake of the Da Vinci Code, another recklessly improbable Dan Brown adventure gets the Tom Hanks treatment. Ewan McGregor comes on board this time for a breakneck chase around Vatican City in search of some antimatter, the Illuminati and a decent haircut. The critics will snigger, and Dan Brown fans (of whom there are many) will ignore them and make May one of the busiest months at the box office.
NIGHT AT THE MUSEUM 2

May




A repeat of 2006's 'museum comes to life' cameo jamboree with more or less everyone except Robin Williams back at the end of May to ham it up for the entertainment of young and undemanding cinemagoers. The film will need something very special in terms of advance reviews to give it any commercial visibility in what promises to be a very busy month at the movies. Ben Stiller, Amy Adams, Owen Wilson and Ricky Gervais are already crossing their fingers.
CORALINE

May




Cult author Neil Gaiman's dark fairytale gets a faithful adaptation which will entrance anyone who enjoyed Tim Burton's Nightmare Before Christmas or, indeed, anyone who has ever escaped through a secret door in their bedroom that leads to a mysterious parallel version of their own home.
WHERE THE WILD THINGS ARE

May 8




Maurice Sendak's classic book Where the Wild Things Are comes to the big screen in an adventure tale for every generation. The production of this movie has gone through some hard times, but it looks like it has finally come together. I hope its good.
STAR TREK

May 8




Directed by J.J. Abrams Star Trek Explores the early Starfleet careers of future Enterprise officers Kirk (Chris Pine), Spock (Zachary Quinto), Scotty (Simon Pegg), Amanda Grayson (Winona Ryder), Uhura (Zoe Saldana), McCoy (Karl Urban), Sulu (John Cho), and Chekhov (Anton Yelchin). A Romulan, Nero (Eric Bana), and a much older Spock (Leonard Nimoy) are influences, as well as Captain Pike (Bruce Greenwood), the first captain of the USS Enterprise.
SHERLOCK HOLMES

May 22




In a dynamic new portrayal of Conan Doyle's famous characters, "Sherlock Holmes" sends Holmes and his stalwart partner Watson on their latest challenge. Revealing fighting skills as lethal as his legendary intellect, Holmes will battle as never before to bring down a new nemesis and unravel a deadly plot that could destroy the country.
TERMINATOR SALVATION: THE FUTURE BEGINS

May 22




Set in post-apocalyptic 2018, John Connor is the man fated to lead the human resistance against Skynet and its army of Terminators. But the future Connor was raised to believe in is altered in part by the appearance of Marcus Wright, a stranger whose last memory is of being on death row. Connor must decide whether Marcus has been sent from the future, or rescued from the past. As Skynet prepares its final onslaught, Connor and Marcus both embark on an odyssey that takes them into the heart of Skynet's operations, where they uncover the terrible secret behind the possible annihilation of mankind. McG is directing the film and I think it going to be better than I thought it would be.
X-MEN ORIGINS: WOLVERINE

May 22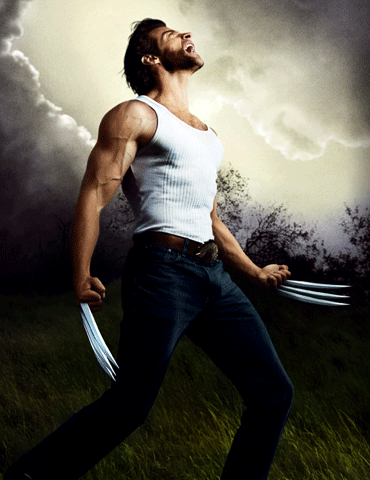 X-Men Origins: Wolverine tells the story of Wolverine's epically violent and romantic past, his complex relationship with Victor Creed, and the ominous Weapon X program. Along the way, Wolverine encounters many mutants, both familiar and new, including surprise appearances by several legends of the X-Men universe whose appearances in the film series have long been anticipated. I want to see it but I think a lot of fanboys are going to be disappointed, especially with Deadpool. I think Gambit will end up being the main attraction, and everybody favorite character.
FAST AND THE FURIOUS 4

June




Fourth in the franchise but (and pay attention, there will be a test) occupying the number three slot in the series narrative, the movie will take the story back to its very beginnings. Paul Walker and Vin Diesel reunite in the franchise that inspired a million minor motoring offences.
TRANSFORMERS: RISE OF THE FALLEN

June 26




Sam Witwicky (Shia LaBeouf) again joins with the Autobots against their sworn enemies, the Decepticons. Directed by Michael Bay you know what you are getting into when you go out to see this film. A non-stop action flick with battling giant robots and a cheesy script. Bring it on.
2012

July

Master of disaster Roland Emmerich (The Day after Tomorrow, Godzilla, Independence Day) assembles an impressive cast including John Cusack, Thandie Newton, Woody Harrelson and Danny Glover for an apocalyptic epic based on a 7th Century Mayan prophecy. Never one to do things by halves, Emmerich will apparently open the film with the end of the world as we know it and let things escalate from there.
PUBLIC ENEMIES

July 1




Public Enemies, directed by Michael Mann directs Johnny Depp, Christian Bale and Marion Cotillard in the true story of legendary Depression-era bank robber John Dillinger the charismatic bank robber whose lightning raids made him the number one target of J. Edgar Hoovers fledgling FBI and its top agent, Melvin Purvis, and a folk hero to much of the downtrodden public. No one could stop Dillinger. No jail could hold him. His charm and audacious jailbreaks endeared him to almost everyone from his girlfriend Billie Frechette to an American public who had no sympathy for the banks that had plunged the country into the Depression. But while the adventures of Dillinger's ganglater including the sociopathic Baby Face Nelson thrilled many, Hoover hit on the idea of exploiting the outlaw's capture as a way to elevate his Bureau of Investigation into the national police force that became the FBI. He made Dillinger America's first Public Enemy Number One. Hoover sent in Purvis, the dashing "Clark Gable of the FBI". However, Dillinger and his gang outwitted and outgunned Purvis' men in wild chases and shootouts. Only after importing a crew of Western ex-lawmen (newly baptized as agents) who were real gunfighters and orchestrating epic betrayals from the infamous "Lady in Red" to the Chicago crime boss Frank Nittiwere Purvis and the FBI able to close in on Dillinger.
HARRY POTTER AND THE HALF BLOOD PRINCE

July 17




As Harry Potter begins his 6th year at Hogwarts School of Witchcraft and Wizardry, he discovers an old book marked mysteriously "This book is the property of the Half-Blood Prince" and begins to learn more about Lord Voldemort's dark past.
FUNNY PEOPLE

July 31




George (Adam Sandler) is a very successful stand up comedian who learns that he has an untreatable blood disorder and is given less than a year to live. Ira (Seth Rogen) is a struggling up-and-coming stand up comedian who works at a deli and has yet to figure out his onstage persona. One night, these two perform at the same club and George takes notice of Ira. George hires Ira to be his semi-personal assistant as well as his friend.
UP

July 31




Carl Fredricksen spent his entire life dreaming of exploring the globe and experiencing life to its fullest. But at age 78, life seems to have passed him by, until a twist of fate (and a persistent 8-year old Junior Wilderness Explorer named Russell) gives him a new lease on life. UP takes audiences on a thrilling journey where the unlikely pair encounter wild terrain, unexpected villains and jungle creatures.
INGLOURIOUS BASTERDS

August 14




Lieutenant Aldo Raine (Brad Pitt) organizes a group of Jewish soldiers to engage in targeted acts of retribution. Known to their enemy as "The Basterds," Raine's squad joins German actress and undercover agent Bridget Von Hammersmark (Diane Kruger) on a mission to take down the leaders of The Third Reich. Directed by Quentin Tarantino I think this movie is going to end up being the best film he has made.
THE INFORMANT

September

Matt Damon and Scott Bakula star in Steven Soderbergh's promising black comedy based on a true story about the ostensibly dull world of agribusiness price fixing. If you enjoyed The Insider and would like to see much the same film again, but this time laced with some mordant humour and featuring a bipolar hero, this might be just the movie for you.
SHUTTER ISLAND A.K.A ASHECLIFFE

Oct 2

Drama is set in 1954, U.S. Marshal Teddy Daniels is investigating the disappearance of a murderess who escaped from a hospital for the criminally insane and is presumed to be hiding on the remote Shutter Island. Directed by Martin Scorsese and staring Leonardo DiCaprio, Mark Ruffalo, Ben Kingsley, and Emily Mortimer, this film could have best picture of 2009 written all over it.
THE WOLFMAN

November 6




Lawrence Talbot, a haunted nobleman, is lured back to his family estate after his brother vanishes. Reunited with his estranged father, Talbot sets out to find his brother... and discovers a horrifying destiny for himself. Talbot's childhood ended the night his mother died. After he left the sleepy Victorian hamlet of Blackmoor, he spent decades recovering and trying to forget. But when his brother's fiancée, Gwen Conliffe, tracks him down to help find her missing love, Talbot returns home to join the search. He learns that something with brute strength and insatiable bloodlust has been killing the villagers, and that a suspicious Scotland Yard inspector named Aberline has come to investigate. The film is directed by Joe Johnston.
NOTTINGHAM

November

Russell Crowe plays dual roles in this revision of the Robin Hood legend. If you can trust anyone, it's a bona fide cinema genius like director Ridley Scott but Hood and Nottingham with the same face sounds like a recipe for chuckles rather than thrills.
G.I. JOE: RISE OF COBRA

November 20




From the Egyptian desert to deep below the polar ice caps, the elite G.I. JOE team uses the latest in next-generation spy and military equipment to fight the corrupt arms dealer Destro and the growing threat of the mysterious Cobra organization to prevent them from plunging the world into chaos. Stephen Sommers is directing and so far the movie looks like crap, but because I am a hardcore G.I Joe Fan no matter what happens I have to see it and hope in the end it will turn out decent, even though it probably wont.
THE LOVELY BONES

December 11

Saoirse Ronan narrates from beyond the grave in this brave adaptation of Alice Sebold's practically unfilmable novel. A fine cast (not only Rachel Weisz and Susan Sarandon but also Stanley Tucci, former Soprano and now Life on Mars star Michael Imperioli and winner of the 'most unpredictable career choices' award Mark Wahlberg) added to Lord of the Rings (and more importantly Heavenly Creatures) director Peter Jackson's formidable talent promise a thoughtful, thought-provoking gem.
AVATAR

December 18




In the future, Jake, a paraplegic war veteran, is brought to another planet, Pandora, which is inhabited by the Na'vi, a humanoid race with their own language and culture. Those from Earth find themselves at odds with each other and the local culture. Directed by James Cameron this movie will be the most technologically advanced film ever made.
Nine

December

In a year packed with remakes, this is perhaps the bravest of all: taking on Fellini's hugely influential 8½ but going just that little bit further, it's the behind-the-scenes story of an Italian movie director featuring a stellar cast (Including Nicole Kidman, Daniel Day-Lewis, Sophia Loren, Penelope Cruz and Dame Judi Dench), some of whom will be singing. The purists will be furious, the rest of us merely sceptical. Mamma Mia it isn't.
NINJA ASSASSIN

2009




Ninja Assassin follows Raizo (Rain), one of the deadliest assassins in the world. Taken from the streets as a child, he was transformed into a trained killer by the Ozunu Clan, a secret society whose very existence is considered a myth. But haunted by the merciless execution of his friend by the Clan, Raizo breaks free from them and vanishes. Now he waits, preparing to exact his revenge.
COUPLES RETREAT

2009




A comedy centered around four couples who settle into a tropical-island resort for a vacation. While one of the couples is there to work on the marriage, the others fail to realize that participation in the resort's therapy sessions is not optional. This movie has a great cast and was written by Jon Favreau and directed by Peter Billingsley. I'm expecting a classic comedy.
KICK-ASS

(2009)




Dave Lizewski is an unnoticed high school student and comic book fan who one day decides to become a super-hero, even though he has no powers, training or meaningful reason to do so. This movie is going to be pretty incredible, and crazy violent.
CREATURE FROM THE BLACK LAGOON

(2009)

Little is known so far of this planned remake of the classic 1954 creature feature which is to be helmed by Sahara director Breck Eisner. Bill Paxton is rumoured to be leading the team, which discovers a hitherto undocumented amphibious humanoid in the depths of the South American jungle. In keeping with the current remake mania, Eisners next project is expected to be a new version of Flash Gordon.
S. DARKO

(2009)

An unexpected sequel to 2001's hallucinatory time loop brain-teaser Donnie Darko, which already has fans of the original film near-apoplectic at its superfluity. Curiosity value alone guarantees S. Darko a strong opening weekend. Word of mouth will determine whether it can survive in theatres for more than a week, but it could equally become a cult smash.
THE IMAGINARIUM OF DOCTOR PARNASSUS

(2009)

A Terry Gilliam film is always something of a curiosity: ploughing his own off-kilter furrow away from the calcified strictures of Hollywood cliché, he has made films that, while differing wildly in subject matter (Brazil, The Fisher King, Baron Munchausen), share a distinctively baroque surrealism. The Imaginarium of Doctor Parnassus is a curiosity even among Gilliam films, containing as it does the final performance of Heath Ledger. Because Ledger did not survive to complete the movie, Gilliam has enlisted Johnny Depp, Colin Farrell and Jude Law to share the lead role with the departed star. Adding an extra surreal twist to the Faustian fantasy, this is sure to be one of the most talked-about films of 2009.
Featured Posts on GeekTyrant