On the red carpet of the 2009 scream awards, the guys over at Collider got a chance to grill producers Adrian Askarieh and Daniel Alter about three of their upcoming movie projects. They were able to give small updates on their sequel to Hitman, their Kane & Lynch adaptation that Bruce Willis is attached to star, and their take on the comic-book Hack/Slash.

They do have an actor to star opposite Willis as Kayne, but they only reveal that Lynch will be played by a British actor. Here are all the updates:


Hitman 2 :
They say they just got the script and they're turning it into the studio next week. When asked it differs from the first movie. Adrian Askarieh says it's "far more action packed and it takes place in America." and Daniel Alter added "it's more of a genre film". Adrian Askarieh says they hope to be in front of the cameras in early spring or summer. Kyle Ward wrote the script.


Kane & Lynch :
They film in the spring. Bruce Willis is Kane and a British actor is Lynch but they wouldn't tell me who he is


Hack/Slash :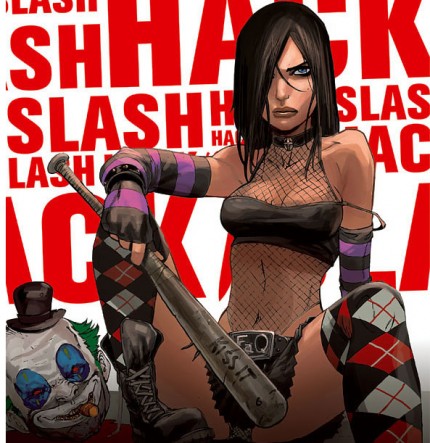 Fredrick Bond is the director and it's going to start early next year. No casting yet but Alter says we're going to hear something pretty soon.

You can also check out the video of the interview below. I've gotta say that Daniel's gum chewing and open shirt of cascading chest hari reminds me of Dan Aykroyd's SNL character Irwin Mainway, President of Mainway Toys.

Check it out and let us know what you think of all their future film adaptations!
Eli Reyes
— Editor/Writer. Movie trivia junkie. RIAA-certified Gold record awarded recording artist. Suggested they drop the "The" from "The GeekTyrant" before being told there was no "The" in GeekTyrant to begin with.
@ElijahReyes
|
ElijahReyes@GeekTyrant.com