BOONDOCK SAINTS II Movie Poster and Images


Hey Gang! Whose up for some Boondock Saints II awesomeness!? We've got the official poster for the film along with three images from the movie. It looks like the sequel will be just as fun as the first film. There is also a trailer for Boondock Saints II that was recently released, you should check it out if you haven't seen it yet by Clicking Here. I'm definitely looking forward to watching this film.

The Boondock Saints II: All Saints Day is the much-anticipated sequel to the indie cult classic, The Boondock Saints. The film is the continuation of writer/director Troy Duffy's tough, stylized cutting edge saga of the MacManus brothers (Norman Reedus, Sean Patrick Flanery). The two have been in deep hiding with their father, Il Duce (Billy Connolly), in the quiet valleys of Ireland, far removed from their former vigilante lives. When word comes that a beloved priest has been killed by sinister forces from deep within the mob, the brothers return to Boston to mount a violent and bloody crusade to bring justice to those responsible. With a new partner in crime (Clifton Collins Jr., Star Trek) and a sexy FBI operative (Julie Benz, TV's "Dexter") hot on their trail…the Saints are back!

The film is set to open in theaters on Friday, October 30. Check out the images below and tell us what you think!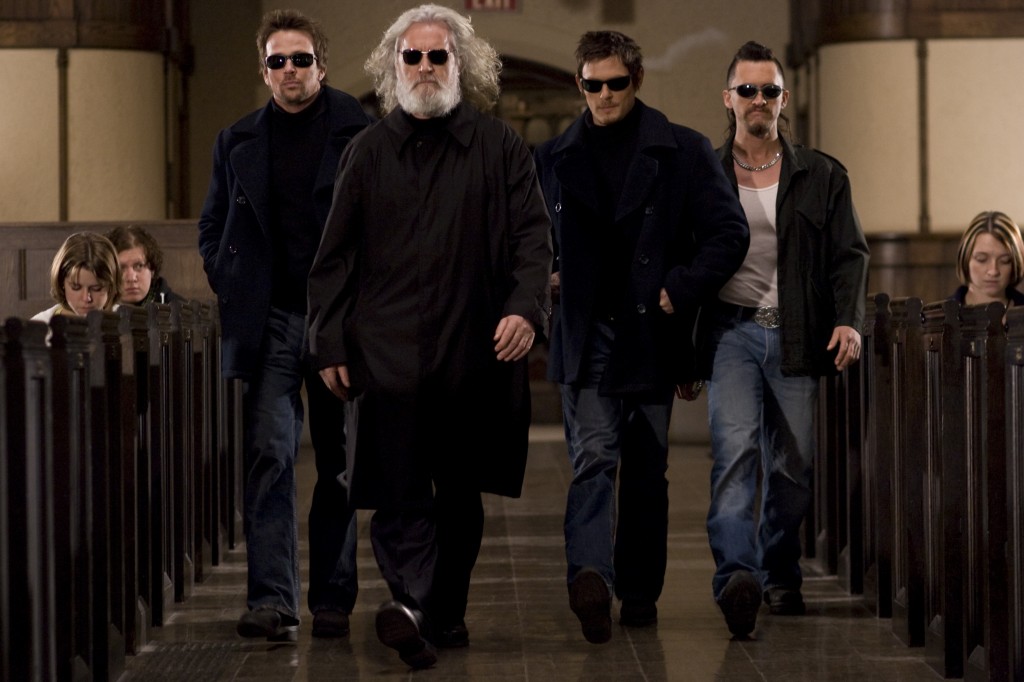 GeekTyrant Homepage