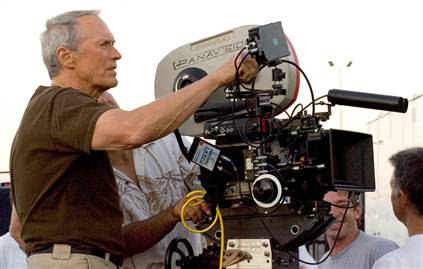 Clint Eastwood's next film Hereafter started shooting last month and a new cast member has been added to the film. Belgian actress Cecile de France (High Tension) will star opposite Matt Damon in the film.


Hereafter tells the story of three people who are touched by death in different ways. The story has been described as a supernatural thriller being in the same vein as The Sixth Sense. Beyond that we didn't know much about the story, then our friend over at Firstshowing uncovered some pretty cool information via The Guardian which explains,
The film tells three parallel stories that eventually intersect – about a French TV journalist, played by Cecile de France, who suffers a near-death experience during the Asian tsunami of 2004; a drug-addicted English single mother, played by Lyndsey Marshal, who loses one of her twin 10-year-old sons in a car accident; and [Matt] Damon's character, who can talk to the dead but prefers not to. De France and Marshal contact Damon in a desperate quest for answers and consolation.

Ever since I heard about this movie and the fact that it deals with the supernatural, has always intrigued me. This film is unlike anything Eastwood has done before and I like what I am seeing with this more detailed story summary.

Not only does the film boast a great director and a great cast, Hereafter was written by a great screenwriter, Peter Morgan, who wrote Frost/Nixon and The Queen. The film also a powerful list of producers that include, Eastwood, Kathleen Kennedy, Robert Lorenz, Steven Spielberg, Frank Marshall, Peter Morgan and Tim Moore.

The film will be shooting in Paris, London, Hawaii, and San Francisico, and will be working toward the release date of December 2010.

Damon stars opposite Morgan Freeman in Eastwood's Invictus, the true story of how Nelson Mandela joined forces with the captain of South Africa's underdog rugby team to help unite their country. Invictus is set to open Dec. 11. So this is the second project that Damon is working with Eastwood on.

What are your thoughts on Eastwood's next project?

Source: Variety
Featured Posts on GeekTyrant