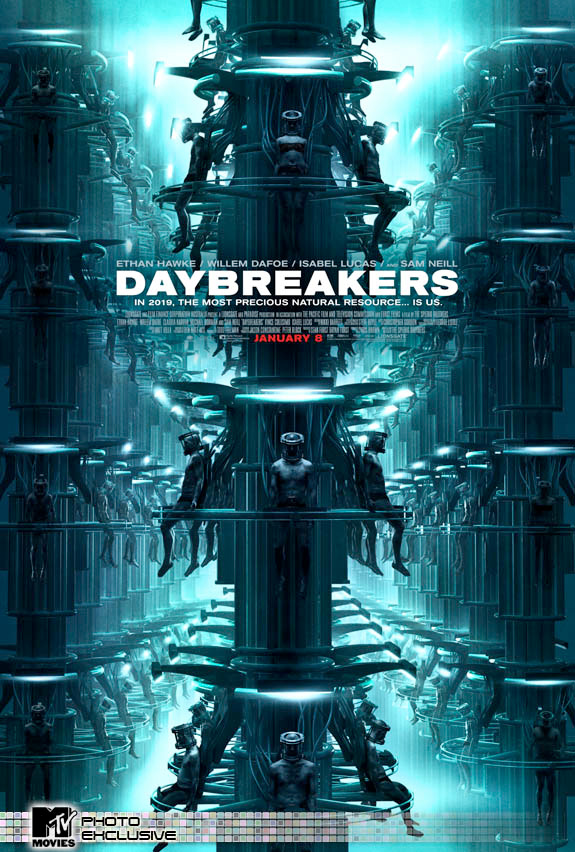 Here's a new TV spot for the sci-fi vampire film Daybreakers starring Ethan Hawk, Willem Dafoe, Sam Neil, and Isabel Lucas. This is a viral promo which shows what happens to humans when everyone else goes vampire.

In the year 2019, a plague has transformed almost every human into a vampire. Faced with a dwindling blood supply, the fractured dominant race plots their survival; meanwhile, a researcher works with a covert band of vamps on a way to save humankind. You can watch the TV spot below.

I think this movie is actually going to be pretty good. It opens up in theaters January 8th 2010. What are your thoughts on it?
Joey Paur
— Co-Founder / Editor of GeekTyrant.com, and if you haven't noticed I write… a lot. Movies are my passion and I live and breathe all things geek. This site is part of my life's work, it's a part of me. I love what I do, and I enjoy sharing everything I can with you when it comes to movies and geekery. In my spare time I travel to the netherworlds to battle demons. @JoeyPaur | joeypaur@geektyrant.com