Chris Pine to star in Ben Affleck's adaptation of THE BLADE ITSELF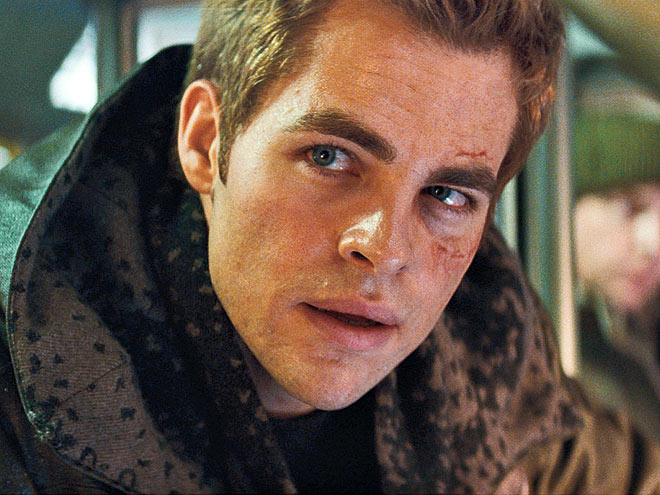 It's been almost two-years since it was announced that Ben Affleck and his writing and producing partner Sean Bailey had acquired rights to adapt Marcus Sakey's crime novel, The Blade Itself. The purchase came off the heels of Affleck's critically acclaimed directorial debut, Gone Baby Gone. We haven't seen or heard much from the project, but we do know that Affleck is only on board to produce, while his Gone Baby Gone scribe Aaron Stockhard scripts The Blade Itself.

The Chicago set novel focused on two childhood friends — boys who grew up committing petty crimes with one another — who are reunited and discover how different they have become as adults. One of the men will have to make a tough decision if he wants to protect the secrets of his past. With Affleck and Bailey involved, there's a strong possibility they'll transplant it to their hometown of Boston.

A source revealed to Pajiba that Chris Pine had quietly come aboard the project last May, days before the release of J.J. Abrams' reboot of Star Trek-- in which Pine portrayed a young Captain Kirk. As of six weks ago, he is still attached to star, though a director is still not officially attached nor is an identity known. But Pine was scheduled to meet with the top contender before they officially hired him.

The project seems to be on the back burner for Affleck, as he's currently starring and directing in The Town, which is an adaptation of the Chuck Hogan novel Prince of Thieves. And with Pine in talks to step into the shoes of Jack Ryan(a role also previously played by Affleck), and things rolling along for Star Trek 2, some major moves have to be made to get The Blade Itself going.

I think Pine will do a great job, but so much of it will depend on who they cast as his childhood friend, and who ultimately becomes attached to direct. What do you think of Chris Pine starring in a Ben Affleck produced adaptation of The Blade Itself?
GeekTyrant Homepage