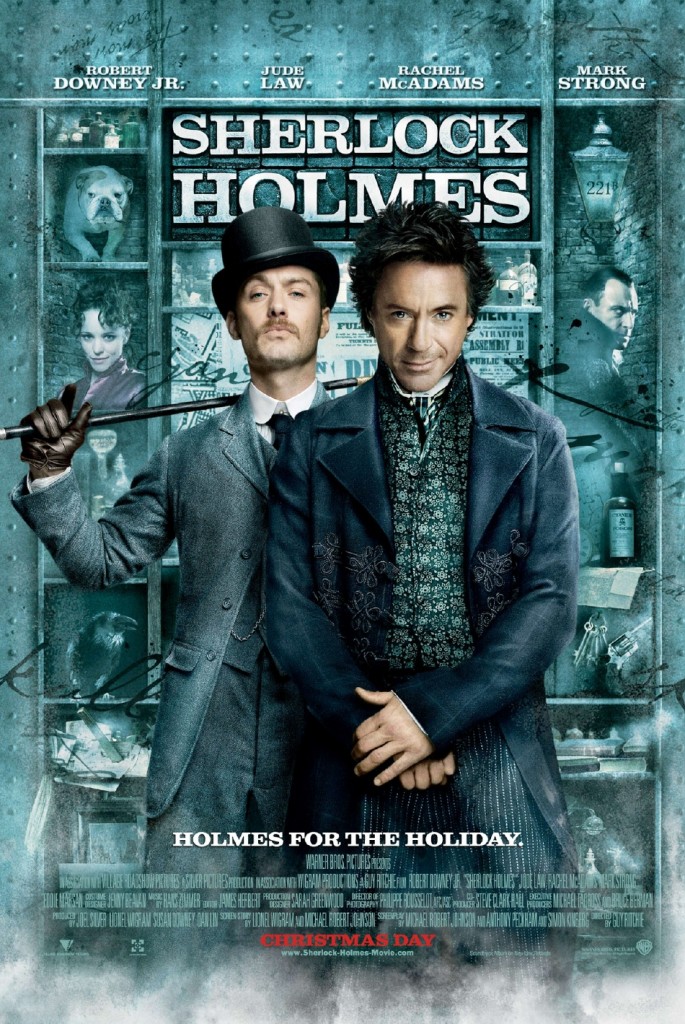 Hey Gang! Another new trailer for Guy Ritchie's Sherlock Holmes was released today over at MTV, and it's definitely my favorite trailer out of the bunch. It is a re-cut of what we have already seen, with some new footage, and gives us a better look at the humor in the film.

Detective Sherlock Holmes (Robert Downey Jr.) and his stalwart partner Dr. Watson (Jude Law) engage in a battle of wits and brawn with a mystical occult evil nemesis whose plot is a threat to all of England.

The movie comes on December 25th and I'm looking forward to seeing it! How about you?
Joey Paur
— Co-Founder / Editor of GeekTyrant.com, and if you haven't noticed I write… a lot. Movies are my passion and I live and breathe all things geek. This site is part of my life's work, it's a part of me. I love what I do, and I enjoy sharing everything I can with you when it comes to movies and geekery. In my spare time I travel to the netherworlds to battle demons. @JoeyPaur | joeypaur@geektyrant.com