Lucious Fox must have had a field day! Does Batman want Gotham City safer... or greener? Well he can do both with this Batmobile Smart Car. Sure it's not nearly as menacing or as tactical as the usual Batmobile/Tumbler, but think of the gas milage!

Ok, so billionaire Bruce Wayne isn't hard up for cash, and he isn't gonna grow a garden in the Batcave. This modded out Smart Car was deigned by none other than George Barris, the creator of perhaps the most famous Batmobile of them all, the dual-cockpit flame-powered Lincoln Futura used in the 1960s Adam West Batman TV show. So all the details are there because the man did the original. This Smart Car would be the only reason I'd by one of these death traps.

I fear a geeky stickler would get all up in arms over the fact that Heath Ledger's Joker is on the hood of the "vintage" makeover. I can almost hear the faint cries of, "That's like putting Darth Maul on a Smart Car version of Luke's Landspeeder!" As fine as I am with it(and I am), part of me thinks someone will have a problem with it. So in turn, don't I have to have those thoughts in order for me to think someone else would draw that beyond nerdy conclusion? I'll choose to plead the "fif' I guess, because this thing is awesome.

Check out the photos, and let us know what you think!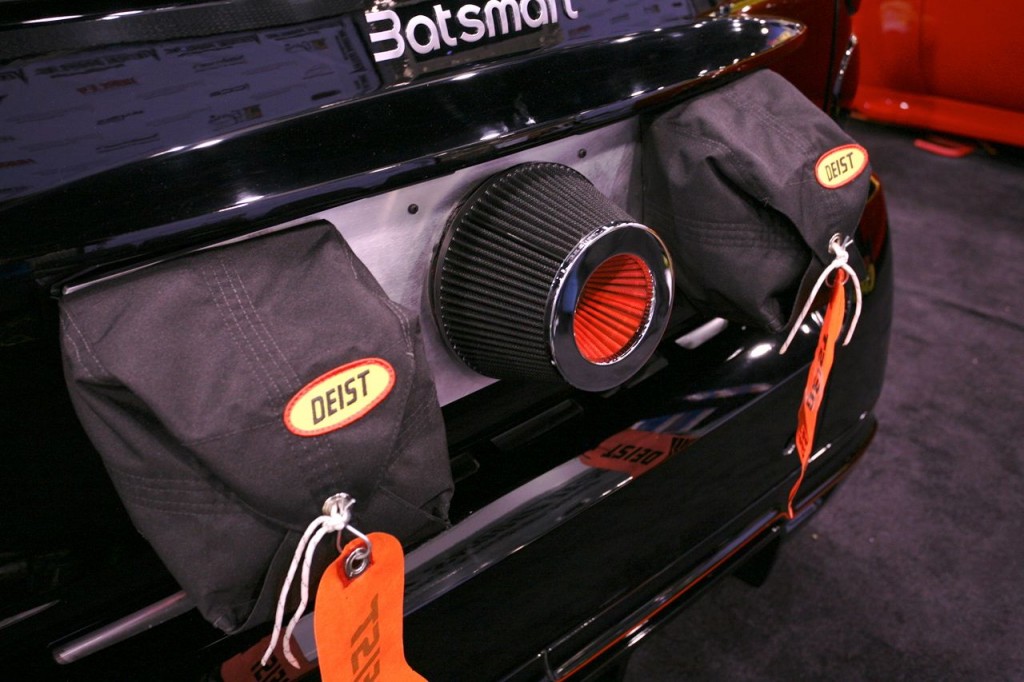 View the rest of the details at Autoblog.

via: SciFiWire
Eli Reyes
— Editor/Writer. Movie trivia junkie. RIAA-certified Gold record awarded recording artist. Suggested they drop the "The" from "The GeekTyrant" before being told there was no "The" in GeekTyrant to begin with.
@ElijahReyes
|
ElijahReyes@GeekTyrant.com