There is some great concept art that popped up on line over a Disneyandmore for the new Marvel Superhero Theme Park being built in Dubai. The park will incorporate Marvel's full library of superheros to the park including, Spider-Man, Iron Man, The X-Men, Incredible Hulk, The Fantastic Four and Silver Surfer.

The Marvel Super-Heroes theme park project was supposed to open in 2011 with an investment of over $1 billion USD but apparently it seems that it will open now in 2012.

Disney's Imagineers are not working on this project, this creative team consists of several creative minds from around the globe. In a press release it says:
New technology and unparalleled visitor experiences will be the hallmark of the theme park creating a new standard for theme parks around the world.

Most of Marvel super-heroes will have their own attractions including the Fantastic Four, Hulk, Iron Man, X-Men, Silver Surfer and of course Spiderman. According to a recent post in the L.A Times "Off-site testing has already begun on three of the planned attractions: "Flying with Spidey", "Fantasticar" and "X-Men: Danger Room".

An X-Men danger room?! Awesome! It sucks that this is going to be half way around the world for me.

Here is the concept art and descriptions of what you are seeing.

A night view as well as the map of the park with the four lands "City of Super-Heroes", "Oasis of Magic", "Marvel's Mythic Mountain", "Nick Neighborhood" and "Crater Lake" at the center of the park. As you can see on the night view, many coasters are envisioned for the park.




This is most likely the "City of Super-Heroes" land




The Fantastic Four logo located at the entrance of the "City of Super-Heroes".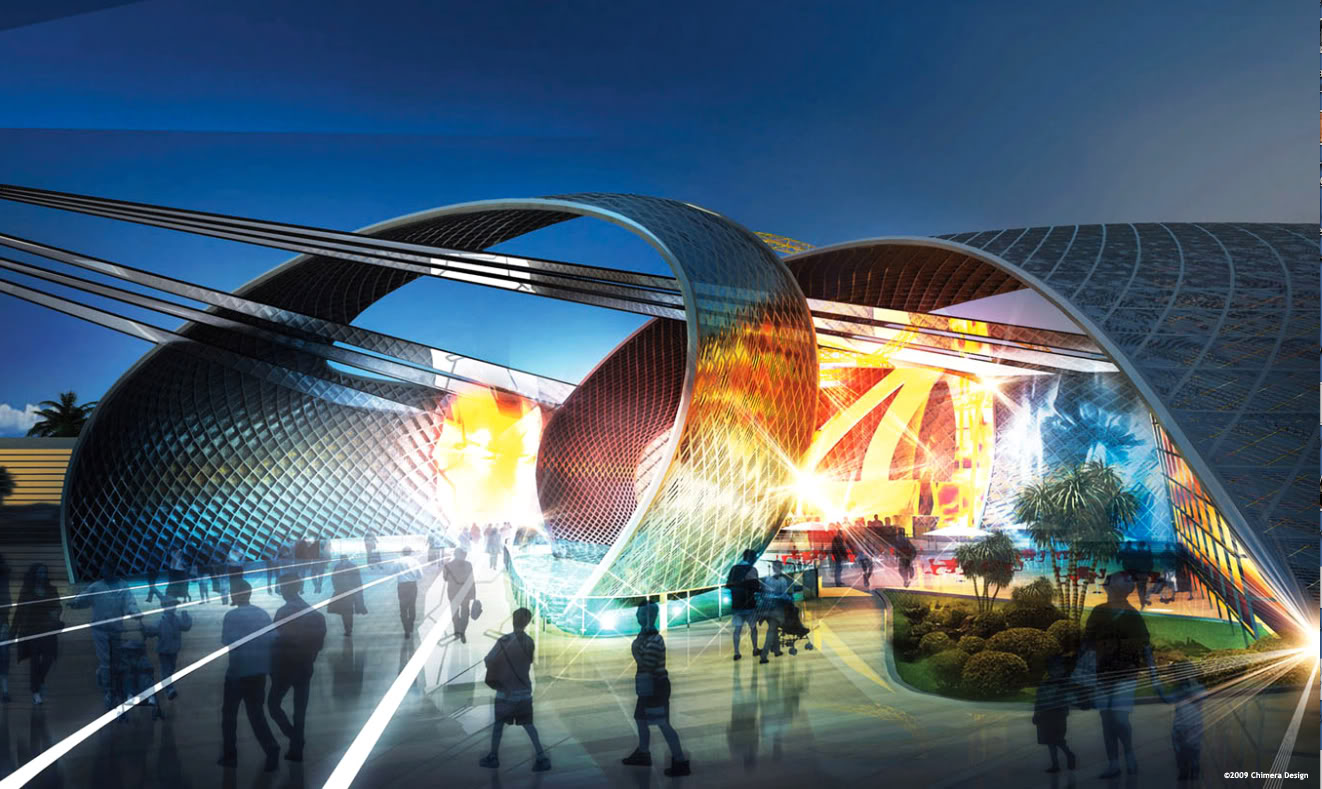 3D movie attraction with all Marvel famous super-heroes.




Possible show?




Here is the Spiderman attraction - probably the one called "Flying with Spidey." Spiderman is fighting with the Green Goblin and Dr Octopus. It looks like guests are not seated inside a vehicle. It could be a simulator attraction...or a free fall one like the Tower of Terror.




In this ride we see Electro, and guests are seated in a vehicle which very probably is moving inside a decor - could it be an attraction using the same technique "decor+3D rear projection" like in the IOA Spiderman ride?




"Oasis of Magic" land located in other areas of the park.




Entrance of the "Nick Neighborhood" land.




Entrance of the "Stark Laboratories" and the Iron Man attraction.




A free falling roller coaster that plunges into the water?


Featured Posts on GeekTyrant