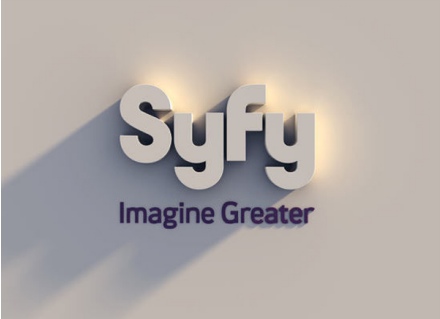 They renamed the Channel 'SyFy'? What? SYFY? Really? SyFy!? Wow. The Sci-Fi Channel has been around for 16 years believe it or not and I like many of you love that channel! But Syfy? It sounds like Sci-fi but it's not sci-fi. It looks weird, but I guess we will get used to it. Renaming it seems defeat the purpose because Syfy does not stand for Science Fiction. But, whats done is done. Here is what the press release says:
"Syfy - unlike the generic entertainment category "sci-fi" - firmly establishes a uniquely ownable trademark that is portable across all non-linear digital platforms and beyond, from Hulu to iTunes. Syfy also creates an umbrella brand name that can extend into new adjacent businesses under the Syfy Ventures banner, such as Syfy Games, Syfy Films and Syfy Kids."

I under stand why they are doing it to an extent but it's just a little weird. The change will go into effect on July 7th 2009. What do you think of the new Syfy?
Joey Paur
— Co-Founder / Editor of GeekTyrant.com, and if you haven't noticed I write… a lot. Movies are my passion and I live and breathe all things geek. This site is part of my life's work, it's a part of me. I love what I do, and I enjoy sharing everything I can with you when it comes to movies and geekery. In my spare time I travel to the netherworlds to battle demons. @JoeyPaur | joeypaur@geektyrant.com