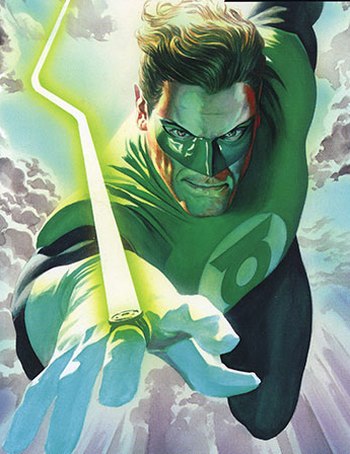 We recently had a little contest asking people who they thought would make a good Green Lantern. There were tons of good choices but the one choice that is apparently at the top of Warner Bros. list was not on any of the peoples list that entered the contest.

It was announced yesterday that the Green lantern film had set up production offices and was getting ready to start shoot in September for a release date of Dec. 17, 2010. Even though they plan on shooting in September they still have not cast the lead role Hal Jordan. But today IESB is reporting who might end up playing the role...

So shut the hell up and tell me who is it!

CHRIS PINE!




Pine is on a short list of people that Warner Bros. wants to play the role of Hal Jordan A.K.A Green Lantern. As you may or may not know Chris Pine plays Captain Kirk in the new J.J. Abrams Star Trek movie which I am really looking forward too.

I am OK with Chis Pine being The Green Lantern. I never thought of it before but he certainly can fit the part. I have yet to see how he does in Star Trek, but as of right now I think he's got the look and attitude to play the part. I actually hope this pans out. But enough about what I think! What do you think!
Joey Paur
— Co-Founder / Editor of GeekTyrant.com, and if you haven't noticed I write… a lot. Movies are my passion and I live and breathe all things geek. This site is part of my life's work, it's a part of me. I love what I do, and I enjoy sharing everything I can with you when it comes to movies and geekery. In my spare time I travel to the netherworlds to battle demons. @JoeyPaur | joeypaur@geektyrant.com