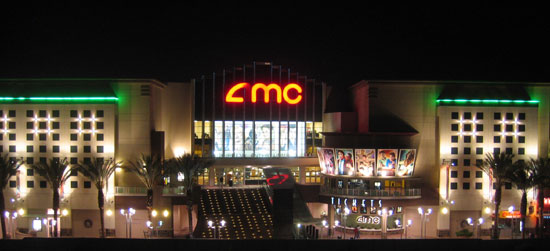 I usually try to do this every week, but the last couple weeks nothing has really come out. Finally we have a few good choices in movies to go see this next week! I myself am for sure going to see 'I Love You Man' and 'Knowing' but there are some other good films worth checking out as well if you find the time. So here are you choices!
I LOVE YOU MAN

Cast: Paul Rudd, Jason Segel, Rashida Jones

Upscale Font After getting engaged, Peter Klaven (Paul Rudd) realizes he's short on guy friends. In order to correct the issue, Peter begins to go on man-dates.



Its the simplest of plots but it just looks like it will be really funny. This is a film I will be seeing this weekend.
DUPLICITY

Cast: Julia Roberts, Clive Owen, Tom Wilkinson

CIA officer Claire Stenwick (Roberts) and MI6 agent Ray Koval (Owen) have left the world of government intelligence to cash in on the highly profitable cold war raging between two rival multinational corporations. Their mission? Secure the formula for a product that will bring a fortune to the company that patents it first.

For their employers-industry titan Howard Tully (Tom Wilkinson) and buccaneer CEO Dick Garsik (Paul Giamatti)- nothing is out of bounds. But as the stakes rise, the mystery deepens and the tactics get dirtier, the trickiest secret for Claire and Ray is their growing attraction. And as they each try to stay one double-cross ahead, two career loners find their schemes endangered by the only thing they can't cheat their way out of: love



I'm just not feeling this one. It really hold no interest for me. I will rent it.
KNOWING

Cast: Nicolas Cage, Rose Byrne, Chandler Canterbury

In 1958, as part of the dedication ceremony for a new elementary school, a group of students is asked to draw pictures to be stored in a time capsule. But one of the students, a mysterious girl who seems to hear whispered voices, fills her sheet of paper with rows of apparently random numbers instead.

Fast forward 50 years to the present: A new generation of students examines the contents of the time capsule and the girl's cryptic message ends up in the hands of young Caleb Myles. But it is Caleb's father, professor Ted Myles (Nicolas Cage), who makes the startling discovery that the encoded message predicts with pinpoint accuracy the dates, death tolls and coordinates of every major disaster of the past 50 years. As Ted further unravels the document's secrets, he realizes it foretells three additional events—the last of which hints at destruction on a global scale and seems to somehow involve Ted and his son. When Ted's attempts to alert the authorities fall on deaf ears, he takes it upon himself to try to prevent more destruction from taking place.

This gripping supernatural thriller charts one man's faltering steps towards belief in the ultimate order of the universe even as he finds himself surrounded by mounting chaos. With the reluctant help of Diana Whelan (Rose Byrne) and Abby, the daughter and granddaughter of the now-deceased author of the cryptic prophecies, Ted's increasingly desperate efforts take him on a heart-pounding race against time until he finds himself facing the ultimate disaster—and the ultimate sacrifice.



I will most definitely be watching this movie. It may be one of the best things Nicloas Cage has done since Raising Arizona. My main reason for seeing this one besides the fact that is looks really good is that is was directed by Alex Proyas who directed 'The Crow' and 'Dark City'.
THE GREAT BUCK HOWARD - Limited

Cast: John Malkovich, Colin Hanks, Emily Blunt

Once upon a time, Buck Howard spent his days in the limelight. His mind-boggling feats as a mentalist extraordinaire - not to be confused with those of a mere magician - earned him a marquee act in Vegas and 61 appearances on Johnny Carson's Tonight Show. In his own humble opinion, his talents go far beyond simple sleight of hand - he can read minds and hypnotize not just a single soul but an entire room of people! But nowadays, it's clear to everyone but Buck that his act has lost its luster; he performs in faded community centers and hasn't sold out a theater in years. Yet, with a hearty handshake and a trademark "I love this town!"

Buck Howard perseveres, confident in his own celebrity, convinced his comeback is imminent. He just needs a new road manager and personal assistant. As it turns out, recent law school drop-out and unemployed, would-be writer Troy Gable needs a job and a purpose. Working for the pompous, has-been mentalist fills the former requirement, but how it satisfies the latter is questionable, especially to his father, who still assumes Troy is in law school. Nonetheless, with the aid of a fiery publicist and a bold stroke of fate, Buck surprisingly lands back into the American consciousness, taking Troy along for the ride of his life. As the coveted spotlight again shines on the great Buck Howard, Buck becomes the unlikeliest of teachers as Troy learns a few tricks he couldn't possibly have picked up in law school.



This looks like it could be a great little film. If I find the time sometime this week I will have to check it out.
SUPER CAPERS - Limited

Cast: Justin Whalin, Michael Rooker, Doug Jones

Would-be superhero, Ed Gruberman, who possesses no super powers must join a team of misfit heroes-in-training known as The Super Capers. Having only faith, Gruberman must travel through time to uncover an evil plot involving some gold bullion, a fiery femme fatale, and a criminal mastermind with a dark secret about Ed's past.



This looks like it could be a promising silly comedy, but it will have to wait until DVD unless something crazy happens, then I don't know what I'll do.
SUNSHINE CLEANING - EXPANDING

Cast: Amy Adams, Emily Blunt, Alan Arkin

Rose Lorkorswki, a former high school cheerleader and now a thirty-something maid, is trying to create a better life for herself and eccentric eight-year-old son Oscar. Her burn-out younger sister Norah still lives at home with their father Joe, who;s on the latest of a life-long string of get-rich-quick schemes. When Rose learns of the big money to be made in the crime scene cleaning and bio-hazard removal business, she and Norah partner up to create their own company, Sunshine Cleaning.



This looks like a charming little film. I hope I get a chance to see it but not sure if I will find the time.
Featured Posts on GeekTyrant