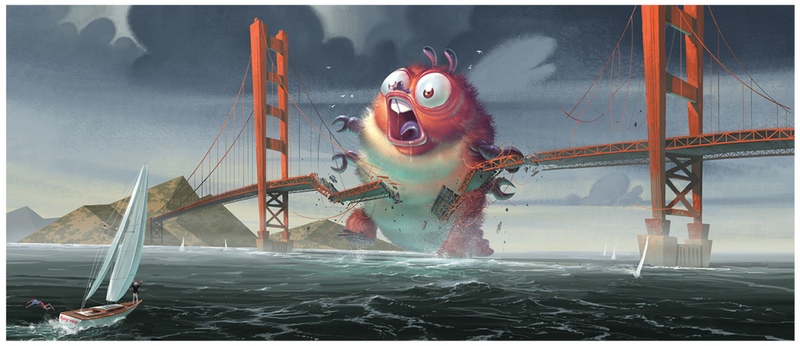 Hey Gang! We got a few new movies opening up this weekend! The two big ones are 'Monsters Vs. Aliens' and 'The Haunting in Connecticut'. I will most likely go out and see both of the films, each one of them appeals to me in a different way. But what movie are you interested in checking out?
MONSTER VS. ALIENS 3D

Cast: Reese Witherspoon, Hugh Laurie, Seth Rogen

Monsters vs. Aliens is directed by Rob Letterman and Conrad Vernon, produced by Lisa Stewart and co-produced by Jill Hopper and Latifa Ouaou. The film marks the theatrical debut of DreamWorks Animation's Ultimate 3-D, the studio's proprietary production process of authoring its animated films in 3-D from start to finish.

When California girl Susan Murphy is unexpectedly clobbered by a meteor full of outer space gunk, she mysteriously grows to 49-feet-11-inches tall and is instantly labeled a "monster" named Ginormica. The military jumps into action, and she is captured and held in a secret government compound. The world learns that the military has been quietly rounding up other monsters over the years. This ragtag group consists of the brilliant but insect-headed Dr. Cockroach, Ph.D.; the macho half-ape, half-fish The Missing Link; the gelatinous and indestructible B.O.B.; and the 350-foot grub called Insectosaurus. Their confinement time is cut short however, when a mysterious alien robot lands on Earth and begins storming the country.

As a last resort, under the guidance of General W.R. Monger (on a desperate order from The President), the motley crew of Monsters is called into action to combat the aliens and save the world from imminent destruction.



This movie looks like it is going to be a lot of fun. You will have the option of watching it regular, 3D, and IMAX 3D. I have a feeling this will take the number 1 spot at the box office this week. I will be seeing this one this weekend.
THE HAUNTING IN CONNECTICUT

Cast: Virginia Madsen, Kyle Gallner, Martin Donovan

The Haunting in Connecticut tells the astounding true story of one family's supernatural ordeal. When Sara and Peter Campbell's son Matt is diagnosed with cancer, they uproot their family to Connecticut for his treatment. As the family settles into their new home, Matt grows increasingly disturbed by paranormal activity that seems to inhabit and possess the house. At a loss to help her frightened family, his mother turns to an enigmatic priest who appears to rid the house of its ghosts-- until the boy's condition takes a sudden and unexplained turn for the worse and their lives are put in grave danger.



I love horror movie so of course I am going to go see this one. Its suppose to be based on a true story, I like true storys. How true is it? The way Hollywood makes true story's maybe 10% of it is true.
12 ROUNDS

Cast: John Cena, Aidan Gillen, Ashley Scott

Detective Danny Baxter (Cena) discovers his girlfriend (Scott) has been kidnapped by a ex-con tied to Baxter's past, and he'll have to successfully complete 12 challenges in order to secure her safe release.



I think I'll pass.
THE EDUCATION OF CHARLIE BANKS - LIMITED

Cast: Jesse Eisenberg, Jason Ritter, Chris Marquette

Charlie Bank's (Jesse Eisenberg) sheltered world at his Ivy League campus is shaken when Mick (Jason Ritter), an old acquaintance with a violent past, unexpectedly shows up at his dorm room. Intrigued by Charlie's privileged lifestyle, the charismatic Mick quickly wins over Charlie's friends and his crush, Mary (Eva Amurri) as he seamlessly integrates himself into Charlie's life. Unnerved yet also in awe of Mick's easy charm, Charlie's unresolved feelings of jealousy, admiration and fear –as well as an unspoken secret between the two—threatens to come to a head with ruinous consequences.

Set in the early '80's against the backdrop of Greenwich Village's rough and tumble playgrounds and an elite academic institution in Upstate New York, The Education of Charlie Banks is a stirring coming-of-age story about trusting your instincts, your friends and yourself.



This looks like a movie to rent on DVD.
Featured Posts on GeekTyrant