Last year in June Quentin Tarantino said he was going to get his Inglourious Basterds done in time for this years Cannes Film Festival which will be next month. As crazy as that time table seems, Taranitino has pulled it off, and next month his Inglourious Basterds film will premier. Good for him! I am so excited to see this movie! The script was incredible, the teaser trailer was great and I loved the posters!

Variety reports: Tarantino's film will not only be done in time, but is now definitely set to premiere at Cannes. Of course, they are reporting all of this without comment from Universal Pictures or The Weinstein Co., the film's two financiers, or the Cannes Fest organizers — so its possible that this is complete hogwash. But hey, if "insiders" are saying that it's true, it must be true.

The film is described as Pulp Fiction meets The Dirty Dozen meets The Good, the Bad and the Ugly, set in Nazi-occupied France. Sweet Awesomeness.

Check out the photos from Variety Mag below!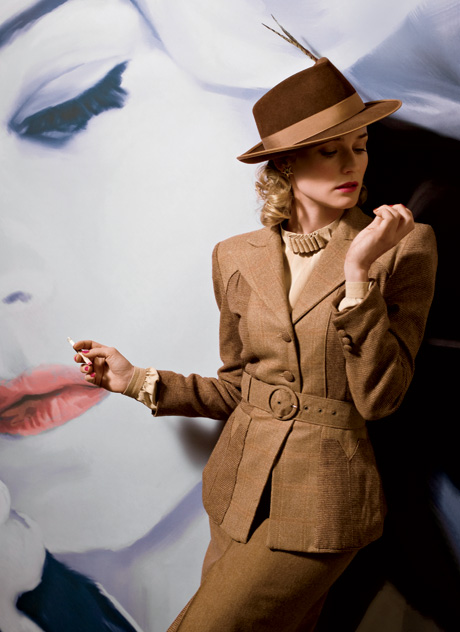 Joey Paur
— Co-Founder / Editor of GeekTyrant.com, and if you haven't noticed I write… a lot. Movies are my passion and I live and breathe all things geek. This site is part of my life's work, it's a part of me. I love what I do, and I enjoy sharing everything I can with you when it comes to movies and geekery. In my spare time I travel to the netherworlds to battle demons. @JoeyPaur | joeypaur@geektyrant.com