The photo below is a keychain of an interesting new character from Transformers 2... maybe. It's actually two characters that combine into one robot of death. The two characters that combine are Optimus Prime and Jetfire. I have no idea if this will happen in the new Transformers movie, but I wouldn't put it past Michael Bay to do such a thing. Maybe this is the only way they can defeat Devastator. It looks like it could be pretty damn cool.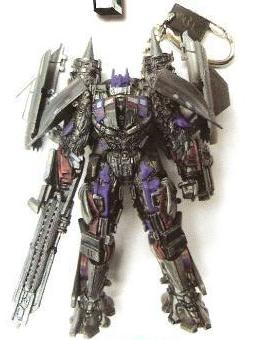 The photo below has a full on Toy called Power Up Optimus Prime.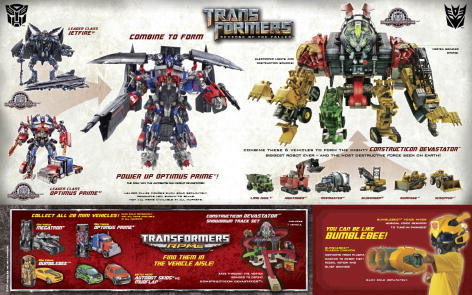 What do you think? Is this a road you want to see Transfomers take?
Joey Paur
— Co-Founder / Editor of GeekTyrant.com, and if you haven't noticed I write… a lot. Movies are my passion and I live and breathe all things geek. This site is part of my life's work, it's a part of me. I love what I do, and I enjoy sharing everything I can with you when it comes to movies and geekery. In my spare time I travel to the netherworlds to battle demons. @JoeyPaur | joeypaur@geektyrant.com