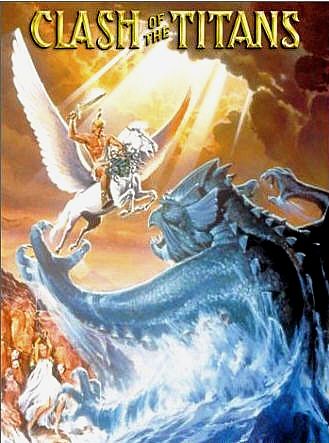 Are you interested to see what Sam Worthington will look like as Perseus in the new film currently shooting 'Clash of the Titans'? Well here is your first look at the man in his little army green outfit. If you don't know who Sam Worthington is, he in in the new Terminator Salvation movie coming out.

Clash of the Titans is a remake from the classic 1981 film, and it is being directed by the guy who made the most recent Incredible Hulk film Louis Leterrier. I have always been a huge fan of this story and as much as I hate remakes I am actually looking forward to this one because i believe in the talent behind the film. The movie also stars Liam Neeson as Zeus, Ralph Fiennes as Hades, Alexa Davalos as Andromeda and Gemma Arterton as lo.

Check out the behind the scenes set pictures below and let us know what your thoughts are on them. It obviously not a final product but is Sam Worthington looking the part?




And for the ladies in the house... Sam Worthington up-skirt shot.




Source: Crave Online
Joey Paur
— Co-Founder / Editor of GeekTyrant.com, and if you haven't noticed I write… a lot. Movies are my passion and I live and breathe all things geek. This site is part of my life's work, it's a part of me. I love what I do, and I enjoy sharing everything I can with you when it comes to movies and geekery. In my spare time I travel to the netherworlds to battle demons. @JoeyPaur | joeypaur@geektyrant.com