Hey Gang! Thought you might be interested in seeing some Deadpool concept art from 'X-Men Origins: Wolverine'. This was created by artist Phillip Boutte. He writes in his blog the following:
I liked this version of Deadpool and wish it had made it into the movie but it was very early on in development and the character's face had to be seen

I think it's a fun concept. I still would have liked to see a real Deadpool, but this would have been cool to see come to life in the movie. I think fans would have been much more receptive. At least we know we will get to see Deadpool in full costume in the new Spin-opff film being developed.

What do you all think of this Deadpool concept art?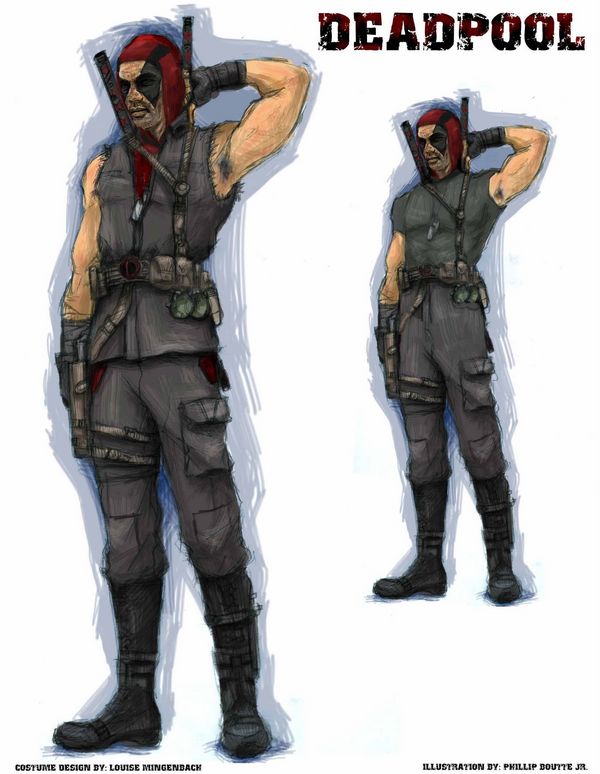 Source: io9
Joey Paur
— Co-Founder / Editor of GeekTyrant.com, and if you haven't noticed I write… a lot. Movies are my passion and I live and breathe all things geek. This site is part of my life's work, it's a part of me. I love what I do, and I enjoy sharing everything I can with you when it comes to movies and geekery. In my spare time I travel to the netherworlds to battle demons. @JoeyPaur | joeypaur@geektyrant.com