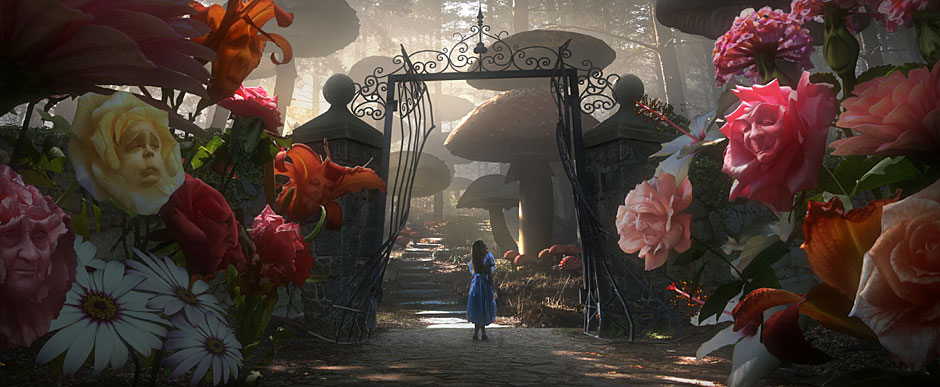 Hey Kids! Thanks to planetdisney we have three new photos from Tim Burton's sequel version of Alice In Wonderland which have been scanned from Vanity Fair magazine. Each one of the characters presented in the pictures such as Alice, The Mad Hatter , and the Queen of Hearts are holding an animal that corresponds with their characters.

In case you don't already know the film takes place 10 years after Alice went to Wonderland the first time. In this version Alice is 17 years old and she has no memory of her experience. But once again Alice follows the rabbit into the hole which takes her to Wonderland. Wait for her are all the creatures and people from the first film who are prepping for a revolt and they have been waiting for Alice to come back and help them.

The film is set to be released on March 5th 2010. Hope you enjoy the new photos!


Joey Paur
— Co-Founder / Editor of GeekTyrant.com, and if you haven't noticed I write… a lot. Movies are my passion and I live and breathe all things geek. This site is part of my life's work, it's a part of me. I love what I do, and I enjoy sharing everything I can with you when it comes to movies and geekery. In my spare time I travel to the netherworlds to battle demons. @JoeyPaur | joeypaur@geektyrant.com