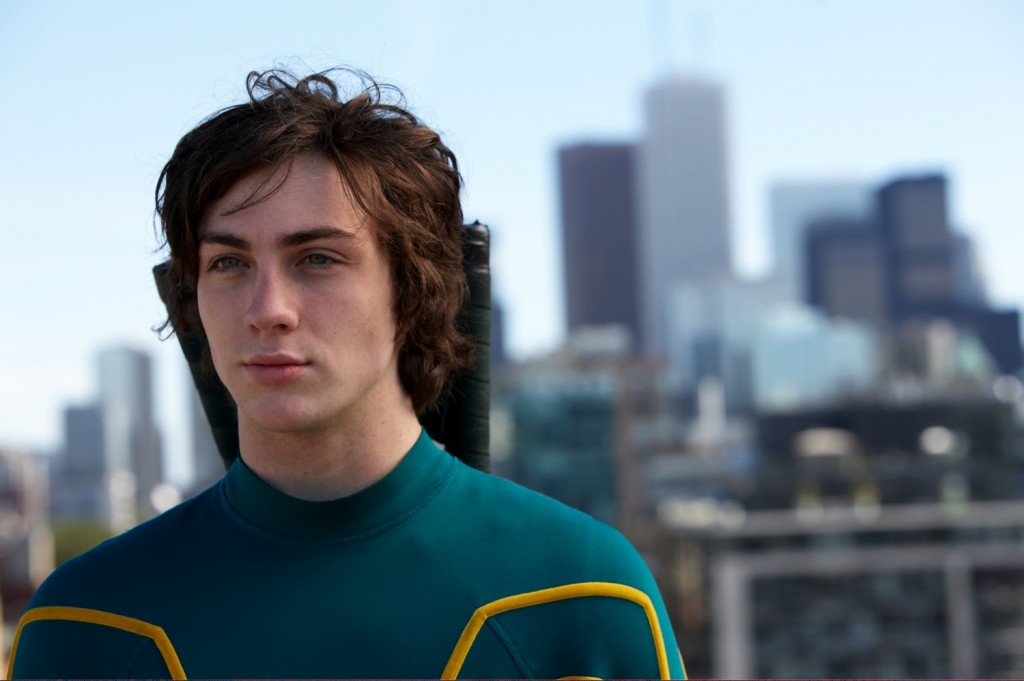 As you know by now Matthew Vaughn will be showing off the first footage ever from his new film Kick-Ass at Comic-Con this year. The film is based off of the comic book written by Mark Millar, which you should start reading if your not already.

We have a Kick-Ass Comic-Con panel update to share with you thank to the good folks over at /film. Comic book artist and producer on the film John Romita Jr. will be showing up to talk about the film with director Matthew Vaughn on Thursday July 23rd. So if you are excited to check out the Kick-Ass movie footage then make sure you go! This will happen at the end of the day, but no word yet on where.

The photo above is a new image from the film featuring Aaron Johnson as Kick-Ass A.K.A. Dave Lisinski with out his mask on. The photo below is a behind the scenes shot of John Romita Jr. and creator of Kick-Ass Mark Millar.

I am incredibly excited to get to see some footage from this movie that I am pretty sure will blow us away.


Joey Paur
— Co-Founder / Editor of GeekTyrant.com, and if you haven't noticed I write… a lot. Movies are my passion and I live and breathe all things geek. This site is part of my life's work, it's a part of me. I love what I do, and I enjoy sharing everything I can with you when it comes to movies and geekery. In my spare time I travel to the netherworlds to battle demons. @JoeyPaur | joeypaur@geektyrant.com