RED DAWN Remake casts more Wolverines
Back in June Venkman reported MGM was building a cast for their remake of the 80's cult classic Red Dawn. The original which followed the story of a group of teenagers that band together to defend their town, and their country, from invading Soviet forces, launched the careers of Charlie Sheen, Patrick Swayze and Jennifer Grey. First time director Dan Bradley will begin filming the new Red Dawn in September, and now EW brings us news that more of the army has been cast.




Josh Hutcherson(Bridge to Terabithia/Journey to the Center of the Earth) as Robert Morris, originally played by C. Thomas Howell. Hutcherson is the Wolverines' tech geek, responsible for operating all the communications devices. Surprisingly, he transforms into a warrior along the way too.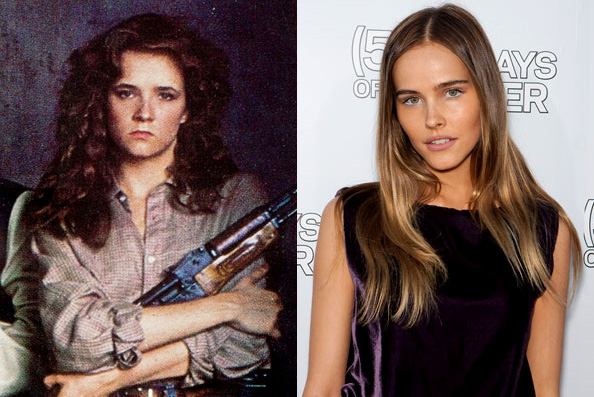 Isabel Lucas (Transformers: Revenge of the Fallen) will play Erica Mason, a role originally played by Lea Thompson. Lucas will reunite with her Home And Away co-star Chris Hemsworth, as the Wolverines' head cheerleader and head cheerleader and Matt's girlfriend. After the invasion she is incarcerated in an internment camp. Freeing her becomes Matt's dangerous obsession.




Edwin Hodge (Mental) will play Danny, a role originated by Brad Savage. Danny is no longer the youngest in the new version but the cool kid in school, star wide receiver, and Matt's best friend. Danny helps the Wolverines survive the invasion and start the resistance.

Connor Cruise (Tom Cruis's son, made appearance in Seven Pounds) as Daryl Bates, originally played by Darren Dalton. In this version he will still be the the mayor's son, but he's also Robert's best friend and the the youngest Wolverine of the bunch.

This new group joins....




Chris Hemsworth (Star Trek, Future THOR) will take on the lead character of Jed Eckert that was originally played by Patrick Swayze. He leads the fight against the Chinese and Russian soldiers that invade his hometown of Spokane, WA.




Josh Peck ( The Wackness) has been cast as Matt Eckert who was originally played by Charlie Sheen. He plays the hotheaded star quarterback in the movie who matures throughout the course of the film. Chinese soldiers will do that to you.




Adrianne Palicki (Friday Night Lights) will play the part of Toni Mason, originally played by Jennifer Grey. It looks like she will play Jed's love interest in the film.

So what do you think of the cast??? Or are you still steaming from the thought another remake?
GeekTyrant Homepage