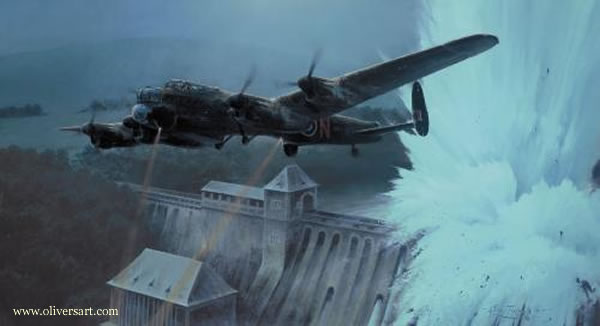 This is it, filmmakers are taking 3-D movie going to the next level. It seems like all of the strong filmmakers of the industry are embracing this new 3-D technology and looking to implement it into more of their films. Peter Jackson is one of these filmmakers, his first 3-d film will be Tintin which he did with Steven Spielberg, their has also been talk of The Hobbit being done in 3-D, now it looks like his WWII film Dambusters is going to get the 3-D treatment. Dambusters is a project he has been cookin up for some time now, we get a little news here and their on how it is progressing.

According to TVNZ Jackson is shooting experimental 3-D areal footage of a Lancaster bomber in New Zealand. He is testing out the technology to see how it will work for the film. The director said he wants to use new technology to make bombs leap out at the audience. He goes on to say:
"I think a World War II bombing raid in 3D would be neat."

Neat indeed. Jackson has ordered 10 replicas of the Lancaster bombers to be built for the film which has a $90 million dollar budget. So if this 3-D footage he is testing works out, and he likes the way it looks, then you can bet your ass he will be filming these British bombers raiding German dams in 3-D.

3-D filmmaking is only going to get stronger and stronger from here on out.
Joey Paur
— Co-Founder / Editor of GeekTyrant.com, and if you haven't noticed I write… a lot. Movies are my passion and I live and breathe all things geek. This site is part of my life's work, it's a part of me. I love what I do, and I enjoy sharing everything I can with you when it comes to movies and geekery. In my spare time I travel to the netherworlds to battle demons. @JoeyPaur | joeypaur@geektyrant.com