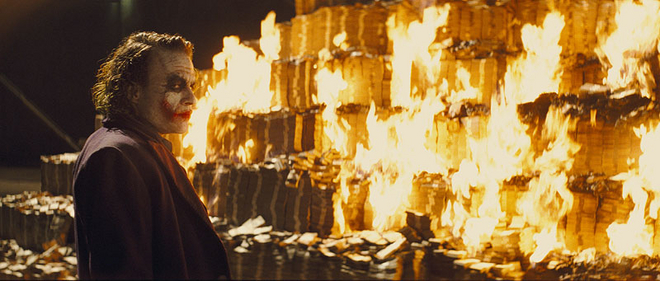 The 2009 summer movie season broke records at the box-office, as well as the studios' pockets. 2009 marks the year with the most movies that cost $200 million or more. The good folks at io9 put together a nice list of all the movies with production budgets of $170 million and over, for the past ten years.

We thought you guys would like to know just how these high budget films did at the box-office. So we annotated their list with the movies Domestic and Foreign Box-Office takes, so you can see what was a hit, a bomb, and an outright disaster!

Though most films make their budget back with foreign box-office numbers, and DVD sales, we classify them according to their US box-office numbers. Something interesting to take note of, is that there were no budget busting films in the years 2000, 2001, and 2002. The Star Wars prequels were apparently on the cheap side, costing only around $120 million each.

It's sad to say, but some of the biggest budgeted films that were made, are also some of the worst!

So check out the list, and let us know what you think!
2009:
Harry Potter & The Half-Blood Prince: $250 million


Box-Office Totals:
Domestic: $299,609,771
+ Foreign: $625,600,000
= Worldwide: $925,209,771
Avatar: $237 million

(according to AP)
Transformers: Revenge Of The Fallen: $225 million

(according to NY Post)



Box-Office Totals:
Domestic: $401,501,881
+ Foreign: $430,216,422
= Worldwide: $831,718,303
Terminator Salvation: $200 million


Box-Office Totals:
Domestic: $125,322,469
+ Foreign: $245,999,426
= Worldwide: $371,321,895
G.I. Joe: The Rise Of COBRA: $175 million


Box-Office Totals:
Domestic: $146,282,094
+ Foreign: $147,667,585
= Worldwide: $293,949,679
Up: $175 million


Box-Office Totals:
Domestic: $291,819,165
+ Foreign: $124,219,481
= Worldwide: $416,038,646
2008:
Quantum Of Solace: $230.6 million


Box-Office Totals:
Domestic: $168,368,427
+ Foreign: $417,722,300
= Worldwide: $586,090,727
Chronicles of Narania: Prince Caspian: $225.6 million


Box-Office Totals:
Domestic: $141,621,490
+ Foreign: $278,029,923
= Worldwide: $419,651,413
Iron Man: 186.5 million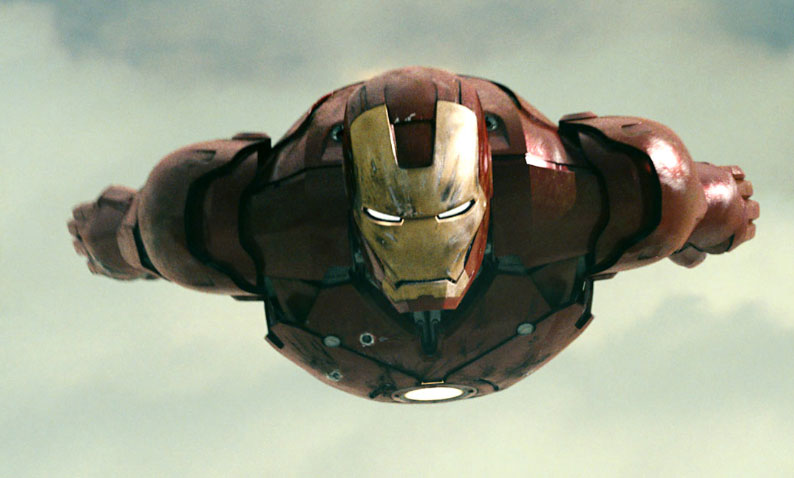 Box-Office Totals:
Domestic: $318,412,101
+ Foreign: $266,721,186
= Worldwide: $585,133,287
Indiana Jones And The Kingdom Of The Crystal Skull: $185.5 million


Box-Office Totals:
Domestic: $317,101,119
+ Foreign: $469,534,914
= Worldwide: $786,636,033
The Dark Knight: $185.5 million


Box-Office Totals:
Domestic: $533,345,358
+ Foreign: $468,576,467
= Worldwide: $1,001,921,825
Wall-E: $180.5 million


Box-Office Totals:
Domestic: $223,808,164
+ Foreign: $297,460,073
= Worldwide: $521,268,237
2007:
Pirates Of The Caribbean: At World's End: $317.4 million


Box-Office Totals:
Domestic: $309,420,425
+ Foreign: $651,576,067
= Worldwide: $960,996,492
Spider-Man 3: $272.9 million


Box-Office Totals:
Domestic: $336,530,303
+ Foreign: $554,341,323
= Worldwide: $890,871,626
The Golden Compass: His Dark Materials: $213.4 million


Box-Office Totals:
Domestic: $70,107,728
+ Foreign: $302,127,136
= Worldwide: $372,234,864
Rush Hour 3: $187.4 million


Box-Office Totals:
Domestic: $140,125,968
+ Foreign: $117,896,265
= Worldwide: $258,022,233
2006:
Superman Returns: $295.3 million


Box-Office Totals:
Domestic: $200,081,192
+ Foreign: $191,000,000
= Worldwide: $391,081,192
Pirates Of The Caribbean: Dead Man's Chest: $223.1 million


Box-Office Totals:
Domestic: $423,315,812
+ Foreign: $642,863,913
= Worldwide: $1,066,179,725
X-Men: The Last Stand: $209.3 million


Box-Office Totals:
Domestic: $234,362,462
+ Foreign: $224,997,093
= Worldwide: $459,359,555
Poseidon: $171.3 million


Box-Office Totals:
Domestic: $60,674,817
+ Foreign: $121,000,000
= Worldwide: $181,674,817
2005:
King Kong: $232.5 million

Domestic: $218,080,025
+ Foreign: $332,437,332
= Worldwide: $550,517,357
Chronicles Of Narnia: The Lion The Witch & The Wardrobe: $197.6 million


Box-Office Totals:
Domestic: $291,710,957
+ Foreign: $453,300,315
= Worldwide: $745,011,272
Sahara: $176.8 million


Box-Office Totals:
Domestic: $68,671,925
+ Foreign: $50,597,561
= Worldwide: $119,269,486
Harry Potter And The Goblet Of Fire: $150 million

(2005 dollars)




Box-Office Totals:
Domestic: $290,013,036
+ Foreign: $605,908,000
= Worldwide: $895,921,036
2004:
Spider-Man 2: $232.2 million


Box-Office Totals:
Domestic: $373,585,825
+ Foreign: $410,180,516
= Worldwide: $783,766,341
Troy: $199.9 million


Box-Office Totals:
Domestic: $133,378,256
+ Foreign: $364,031,596
= Worldwide: $497,409,852
Van Helsing: $182.8 million


Box-Office Totals:
Domestic: $120,177,084
+ Foreign: $180,080,391
= Worldwide: $300,257,475
The Polar Express: $186.6 million


Box-Office Totals:
Domestic: $180,806,128
+ Foreign: $124,140,582
= Worldwide: $304,946,710
Alexander: $175.4 million


Box-Office Totals:
Domestic: $34,297,191
+ Foreign: $133,001,001
= Worldwide: $167,298,192
2003:
Terminator 3: $238.4 million


Box-Office Totals:
Domestic: $150,371,112
+ Foreign: $283,000,000
= Worldwide: $433,371,112
The Matrix: Reloaded: $176.7 million


Box-Office Totals:
Domestic: $281,576,461
+ Foreign: $460,552,000
= Worldwide: $742,128,461
Master And Commander: $175.6 million


Box-Office Totals:
Domestic: $93,927,920
+ Foreign: $118,083,191
= Worldwide: $212,011,111
The Matrix: Revolutions: $175.6 million


Box-Office Totals:
Domestic: $139,313,948
+ Foreign: $288,029,350
= Worldwide: $427,343,298
2000:
The Perfect Storm: $175.6 million


Box-Office Totals:
Domestic: $182,618,434
+ Foreign: $146,100,000
= Worldwide: $328,718,434
1999:
Wild Wild West: $221 million


Box-Office Totals:
Domestic: $113,804,681
+ Foreign: $108,300,000
= Worldwide: $222,104,681
The World Is Not Enough: $173.3 million


Box-Office Totals:
Domestic: $126,943,684
+ Foreign: $234,888,716
= Worldwide: $361,832,400
The 13th Warrior: $206.8 million


Box-Office Totals:
Domestic: $32,698,899
+ Foreign: $29,000,000
= Worldwide: $61,698,899

So

Note: All budgets are adjusted for inflation, and represent what their 2009 dollar worth is. Marketing budgets for the films are not factored in. Box-Office totals have not been adjusted.

Source: io9 & BoxOfficeMojo
Featured Posts on GeekTyrant