First thing you need to know is that I am a huge Stephen King fan. This guy has created some of the most incredible and original stories. In my opinion he is a master storyteller. I have read most of his books and have seen all of the movies that were adapted from his books. Believe it or not there are still some stories that King has written that have yet to be made into a film. I wanted to address a few of these books because I find it perplexing that these have not been made into movies.

I've added fan made films that have been made for a few of these books.
The Dark Tower


I understand that I could fill the whole list up with just the Dark Tower series alone but I wanted to leave room for the other books. So let's just start out with the first book of the series The Gunslinger. The book flows the last gunslinger in the world as he chases down his arch-rival, the Man in Black, with the goal of finding the Dark Tower.

This book has a huge following and all of the fans have been waiting in anticipation for this movie to get made. Currently J.J. Abrams owns the film rights and after the TV show 'LOST' has ended he has said they are going to get started on it. So we know that this film will eventually get made.


Insomnia


This is one of Kings older novels and I'm surprised it hasn't been given the movie treatment yet. Insomnia is such a twisted and interesting tale about an old man whose wife died, and he can't sleep. He begins to see ribbons coming out of people's heads and during the late hours of the evening he sees two little men wandering the town. All these things lead him on an adventure of universal significance.

There is really nothing not to like about this story. It has everything a good movie needs. Maybe the fact that the main characters of the book are old people makes it not marketable enough to make. Personally I don't see any reason as to why this book should not be adapted into a film. There were rumors back in 2007 that the film would be adapted by director Rob Schmidt but nothing ever developed beyond that.
Duma Key


Duma Key is a more recent novel so there is still time for someone to pick up the rights and make a movie out of it. This is the kind of King story that slowly builds the suspense but the payoff at the end is so worth it. The story follows an older man who moves to Duma Key Florida after he loses his arm in a horrible construction accident. While there he discovers he has a talent to paint these incredible and odd pictures. But there is something more to them, something haunting. Through these paintings he inadvertently brings out an evil entity that he must stop.

Doesn't that just sound great!? The book has a great old time ghost story creep factor to it, one that would translate very well to film. Honestly this could be the perfect story for M. Night Shaymalan to develop to help get his skills back on track. I know his films have been crap recently, but this story fits his directing style.


The Eyes of the Dragon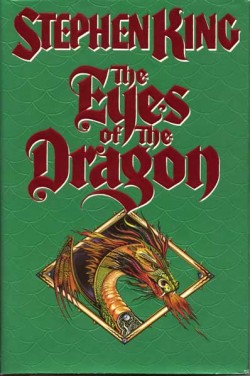 This was the first Stephen King book I ever read. It was written in the 80's, how this book is still not a movie completely baffles me, especially in a time when fantasy films are becoming increasingly popular. The movie takes place in the Kingdom of Deain the king is murdered and his son Peter who would become the King is framed for a crime he didn't commit, and he is locked in a tower. His brother has taken the throne and Peter sets in motion his plans for escape to confront those who wronged him.

This story is fantastically interesting and involving. I think it is a film that can be done on a decent budget and do very well at the box office. No one has ever attempted to adapt this into a movie. The good this is that the story is timeless so it is not to late to get something started on it.
The Talisman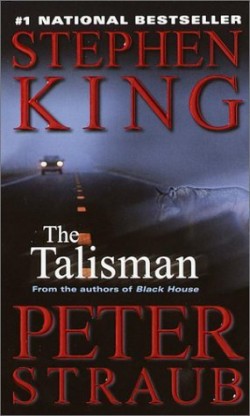 Here is another book from the 80's that has yet to be made into a movie. It actually almost happened though! Check this out! You had Hollywood power producers Steven Spielberg, Frank Marshall, and Kathleen Kennedy all involved at one point. They tried to make it into a movie for 15 years but never got it off the ground. At one point they had it all set up to go as a 4 hour TV mini-series for ABC but it all fell apart due to the financing. King then wanted to try and get it back onto the big screen but it never got off the ground. Now nothing is happening with it.

The story follows a 12 year old boy who sets out on a mission to walk from the seacoast of New Hampshire to the California coast so that he might find the talisman that will save his dying moms life. This quest takes him into a parallel medieval universe.



It is amazing that with the best talent in Hollywood involved the movie didn't get done. If they can't do get it off the ground then who can?

What are some other awesome Stephen King stories would you like to see made into a movie?
Featured Posts on GeekTyrant