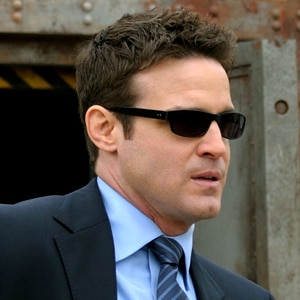 Syfy announced that Warehouse 13 star Eddie McClintock is currently filming its latest Syfy Saturday Original Movie The Boogeyman. The film is a production of UFO Films and filming has begun in Bulgaria and will air sometime in 2011.
Plot:
In a modern-day retelling of the Cain and Abel story, The Boogeyman, which also stars Emma Samms (Dynasty, General Hospital), is about a deadly supernatural creature who escapes into the world after its keeper suddenly dies, killing indiscriminately while hunting for a new human to be its "brother." It finally targets a young boy – the son of a widowed cop played by McClintock.
I love most of these Syfy Saturday night movies! Some can get too cheesy sometimes but for the most part they are great!