GODZILLA - New Set Video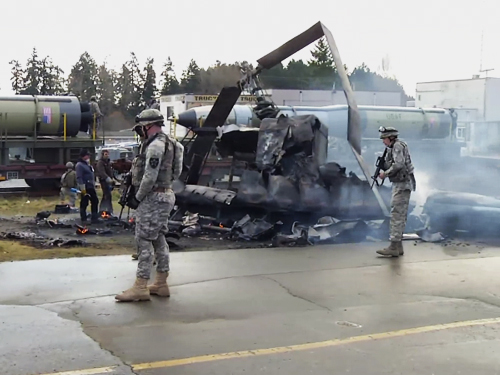 Here's a good amount of decent footage from the set of Gareth Edwards' Godzilla remake. The footage comes from a news outlet in Vancouver. The footage was taken on Vancouver island, and we get to see some of the military personnel on high alert. There also a good amount of destruction shown, so it looks like Godzilla has been having some fun destroying stuff. The report talks about all the movies that have been shooting in the area, and the benefits that it brings to the community.
One thing I'm really looking forward to seeing is the new Godzilla design that will be used in the movie. The movie stars Aaron Taylor-Johnson, Ken Watanabe, Elizabeth Olsen, Juliette Binoche, David Strathairn, Bryan Cranston, and Sally Hawkins. It's set to be released on May 16th, 2014.
GeekTyrant Homepage