Win a Wonder Woman Premium Format Figure from Sideshow Collectibles
Sideshow Collectibles has provided us with a limited edition "Wonder Woman Premium Format Figure" to give away to one our lucky readers! This thing is pretty awesome looking, and to enter all you have to do is click on the "Win Wonder Woman" link below and follow the simple instructions. Below, you will find the details of the figure along with some additional photos.
The figure is currently available for pre-order for $399.99, and here's the official description:
Joining her powerful allies of the Justice League, Sideshow Collectibles is proud to present the magnificent Wonder Woman Premium Format™ Figure.

Handcrafted with austere beauty and fierce determination, Princess Diana of Themyscira dons her iconic costume of stars and stripes, sworn to protect the world and uphold her mantle as Wonder Woman. Granted divine superhuman powers and superior combat skills, the warrior princess is ready to gracefully accept any challenge, armed with her golden Lasso of Truth, indestructible bracelets, and tiara. She carries a long spear across her shoulders, and her iconic shield grasped firmly at her side - but above all, she carries the Amazons' message of peace and justice.

Fans of the mythic DC Comics superheroine are sure to find the Wonder Woman Premium Format™ Figure an essential addition to their collection!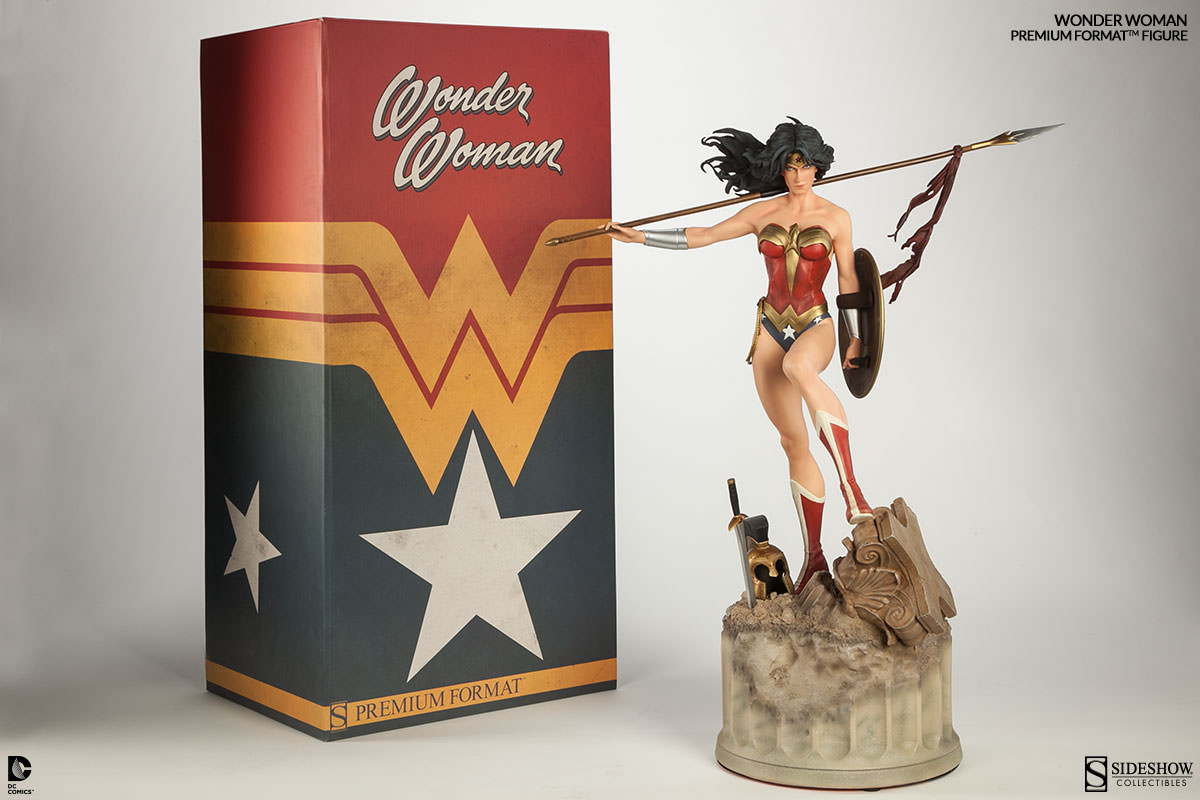 GeekTyrant Homepage