Ok, most of us like Rob Zombie and he's Mr. Scary! Right? Mr. Halloween! Right? He's your Boogyman! Right? Well right off the heals of H2 and El Superbeasto Mr. Zombie shows NO sign of slowing down! Here we see the artwork preview of his forth coming CD Hellbilly Deluxe 2 (Noble Jackals, Penny Dreadfuls and the Systematic Dehumanization of Cool). Yep, that's the (long version) working title and here's the creepy ass artwork for your eyes enjoyment! Check out his NEW single "WHAT?" if you haven't already, it's pretty awesome!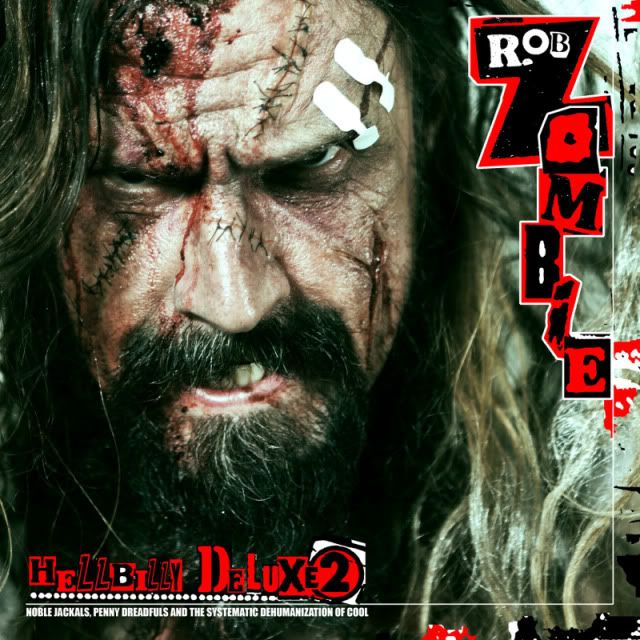 Alerts From GeekTyrant
Choose a movie, show, actor, director, topic, or GT author to receive email alerts about.